Sarah Reeves Releases Her Most Vulnerable Song "Zuma Beach"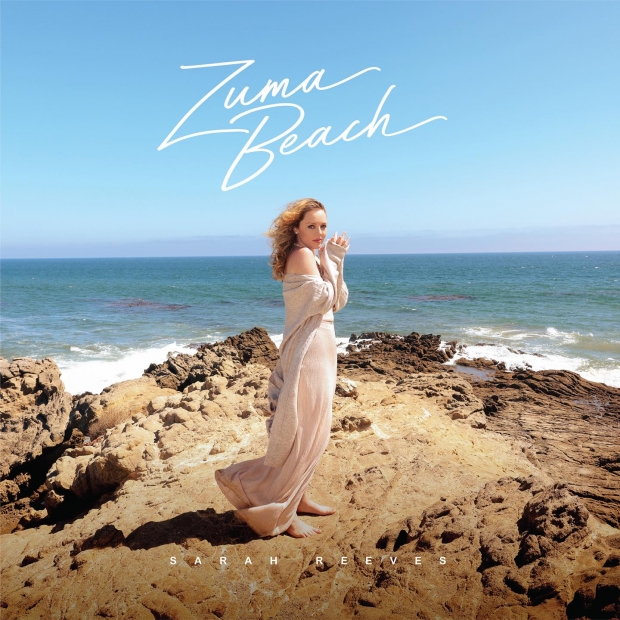 Pop artist, songwriter and producer Sarah Reeves releases her brand new single "Zuma Beach." The song is from Reeves' new album Best Days, which releases on September 22, features previously released "Get Back Your Fight," "Jealoousy," "Best Days,"  and "Billboards on Sunset."
Reeves wrote "Zuma Beach" two days after the decision was made to get a divorce after 10 years of marriage. She reveals, "That day I went into the studio with my eyes swollen from crying and no sleep. I could barely make it through recording the vocals, but I knew this was a holy moment.
"During this season, I would drive out to Zuma Beach while I stayed in Los Angeles. This place held my tears, my prayers, my brokenness, my bitterness and my fears. Later I found out "Zuma" means peace. Divorce was the scariest thing I've ever done. It's not something anyone ever plans when they get married. But it happens and life DOES get better. I've been on a journey the last year and a half of finding myself. I didn't know the strength I had inside me. I've fallen in love with who I am. It has been so necessary and freeing. I am happy and whole. There are still days where grief hits me out of nowhere. There are still lonely nights I toss and turn and question "can I do this alone."
"It's been a roller coaster of emotions. But God has been so kind and patient with me. My friends and family have wrapped their arms around me. I've left this part out of my story because I didn't want my platform to become about that and honestly I was still healing, but I also don't want to hold back from helping someone else that may be going through the same thing. If you are, I'll tell you the simple words that wrapped around my soul that my friend told me in the moment - everything is gonna be okay."
 Reeves signed her first record deal at age 18. Since then, in addition to pursuing her own artistry, she has dedicated a vast portion of her career to writing songs for other artists for TV and film. Her music has appeared in Disney Plus and National Geographic's six-part original series "Welcome To Earth," starring Will Smith; Disney's Raya and the Last Dragon international trailer; promos for "American Idol" and UFC; and on television series across major networks like ABC, NBC, CBS, FOX, Hallmark and Netflix, among others. Reeves has also been featured on tracks by high-profile DJs, including: Gattüso, Laidback Luke, R3HAB, and Armin Van Buuren. The Curb | Word Entertainment artist has garnered over 83 million career streams. 
Tags : Sarah Reeves "Zuma Beach" Sarah Reeves "Best Days" sarah reeves new single