Track45 Shares "When I Grow Up" In Honor Of Suicide Prevention Week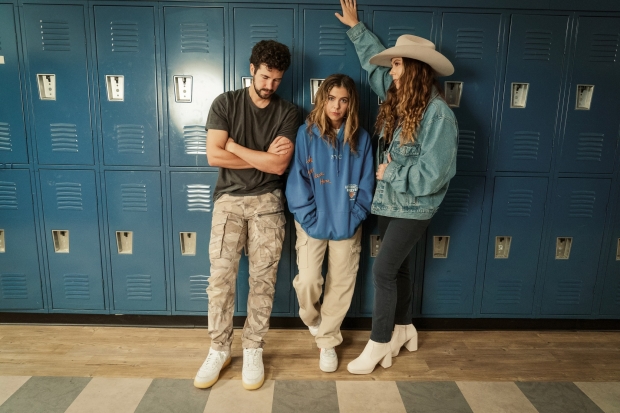 Suicide is the third leading cause of death in the US among people between ages 15 and 24. While the stigma around seeking help for suicidal thoughts and mental health issues has decreased, some people still don't know where to turn in their darkest moments. 
In honor of Suicide Prevention Week, rising country sibling trio Track45 offers a hopeful message to young people struggling with mental health with "When I Grow Up." 
Listen to "When I Grow Up" here: track45.lnk.to/WhenIGrowUpPR
"When I Grow Up" was written by Track45's Ben, Jenna and KK Johnson alongside Jonny Price (Tim McGraw, Keith Urban) and Jaida Dreyer (Reba McEntire, Brantley Gilbert). The song is a tribute to those who have lost their life to mental health battles, and a reminder that many people's struggles go unseen. It's a message of solidarity for those who feel alone in their trials.
"When I Grow Up is for anyone who feels like they're alone in what they're going through," says Track45. "If you've ever been in a dark place, or had someone close to you struggle with mental illness, it can feel isolating - especially when you're young. Hopefully this song will create a space where people can hear their own stories in this song and feel seen."
"When I Grow Up" follows the band's 'Grew Up On' EP, which was released on 7.14 and featured songs like the "churning, blasting track" (MusicRow) "Drinkin' And Thinkin'." Listen to 'Grew Up On' here: track45.lnk.to/GrewUpOn
For more information, visit track45.com.
Tags : Track45 When I Grow Up suicide prevention mental health