Author Teresa Krager Discusses the Value of Life & Her New Children's Book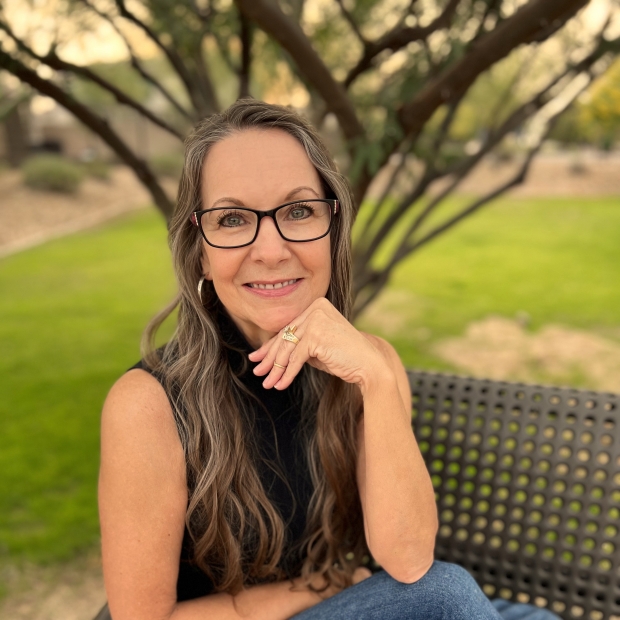 Teresa Krager, a former Kindergarten and first grade teacher turned author, released her children's book, Before Your Birth Day, in 2020. The book celebrates life in the womb by demonstrating how each baby is wonderfully woven by God. It traces the miraculous milestones of development in lyrical rhyme and is paired with beautiful, child-friendly illustrations. 
Krager taught 27 years for the Peoria Unified School District, taking a break early on to stay home until her children reached school-age. While teaching and at home, she wrote stories and songs for her kindergarten and first grade students as well as her children and grandchildren.
Since retiring, Krager is actively pursuing her new calling. With Seuss in her head and God's Word in her heart, Krager has embarked upon her writing adventure, beginning with children's picture books.
Q: Let's start with yourself: could you tell us briefly about yourself?
First of all, I am a child of God. I am married and my husband and I each have two adult children. Together, we have five grandchildren with number six on the way. I was blessed to be able to attend Pacific Christian Bible College, where I majored in elementary education and received a minor in Biblical studies. For 27 years, I taught mostly kindergarten and first grade, which left me with the motto, "Dr. Seuss lives in my head, but Jesus lives in my heart."
Two of my passions are teaching children and studying God's Word. After I retired from teaching, God opened the doors for a new adventure where I could blend those passions: writing faith-based children's books.
Q: How and when did you experience the call to become a writer?
As a teacher and parent, creating songs and rhymes came naturally to me. While working on my master's degree in education, I found myself enjoying the process of creating 'homemade' children's books for various projects. I also relished rewriting Bible stories in rhyme. Eventually, God began waking me up at night with story ideas. Reluctantly, I would crawl out of bed, wander into my music room/library, and dump the ideas on a legal pad. Amazingly, God would inspire and gradually transform these scribblings into manuscripts for children's books.
Q: It's not easy to write for children. In your experience, what makes a good storybook for children?
Having read thousands of children's books, I definitely know what I like and what children favor. First, the story needs to connect with children, whether it's the character, setting, or problem. The story should be relatable so the child can make predictions or guess how the problem might be solved. Faith-based children's books should include an application or take-away. Of course, good books hold the child's attention and motivate them to keep turning pages to reach the resolution.
Rhyme is always fun, but it must be done well. The reader should not stumble over the rhythm and the rhyme must not be forced. Rhyme for young children helps them hear and identify rhyming words and make predictions. Being aware of and manipulating sounds correlates to reading success later on.
Humor is always a plus along with page-turn surprises and unexpected endings. Readers and young listeners also find satisfaction in having the end connect back to the beginning so it feels like the package has been tied up with a bow.
Finally, the illustrations and cover are extremely important. These are what draw children to a book, along with a catchy title. Illustrations set the theme and tone for the story and give clues to the reader/listener. They should cause the child's mind to be filled with questions that must be answered.
Q: What is your book "Before Your Birthday" about?
Before Your Birth Day celebrates life in the womb by demonstrating how each baby is wonderfully woven by God! This picture book traces the miraculous milestones of development of preborn babies, such as having a heartbeat at five-to-six-weeks, the ability to hear mom's voice around 21 weeks, and having their own unique fingerprints at about 27 weeks. The rhyming verses are paired with beautiful illustrations that are accurate as well as kid-friendly. Illustrations, by Thalita Dol, include multiple ethnicities, a family with an adopted child, special needs children, and various birthing scenarios.
Q: Why is it important to teach children about pro-life?
Christian parents and teachers should naturally desire to instill the value of life into children. Scripture teaches that it is our responsibility to instruct children in the way they should go (Proverbs 22:6 and Deuteronomy 6:6-7). Our children will eventually be bombarded by untruths from the world, and it is important that they be grounded in the foundational truths of God's Word. Children should be awed by the fact that the Creator of the universe made them and everyone else unique and special. They should be reassured they were not just a blob of cells inside their mother. This, in turn, will inspire them to respect and honor life no matter what age.
Samaritan Ministries International, a health care sharing ministry, helped spread the word about Before Your Birth Day by including a feature article in their January 2023 newsletter. Samaritan Ministries is a group of Christians helping other Christians with medical needs/expenses through prayer, encouragement, and financial support. Grounded on Biblical principles, this pro-life organization stresses the importance of community and gives believers the opportunity to share one another's burdens. For more information about Samaritan Ministries, go to www.samaritanministries.org and learn about this option other than medical insurance.
Q: Do you have other books you are working on right now?
Because the Lord continues to open doors, I am thrilled to share that my next children's book is being released September 5, 2023 from Lifeway called "The Greatest Book Ever!" A Little Book about the Greatest Book. This rhymer is like a quick highlight reel through Scripture that spotlights Bible characters, dramatic events, and miracles all to spike kids' curiosity and motivate them to want to hear/read more of God's Word. The picture book includes Bible references for stories mentioned (nearly 40) and the illustrations, by Jesús Lopez, are bright and whimsical.
Adam Plus One is another book that's been published. This rollicking, rhyming picture book portrays Adam in the garden searching for a compatible companion, and no animal with scales, fur, or feathers is quite up to par when Adam is looking for a life-long partner. Of course, we know God creates one more. Parents can use this favorite to teach about God's perfect plan-woman and man.
I also have several manuscripts looking for a home. One tells the rhyming story of Esther, another Nehemiah. Other future children's books include a rhyming board book about God's creation that can be sung to "Twinkle, Twinkle," a story of a child struggling with how to respond when things don't go as planned, and a rhymer inviting everyone to join God's creation for a party of praise. For more information about my books, go to http://teresakrager.com. The Greatest Book Ever! A Little Book about the Greatest Book can be found at  http://readthegreatestbookever.com. 
Q: How do you hope your books will impact the life and faith of children?
My hope and prayer is that children will have a relationship with Jesus, and that they would know Him as Savior and Lord. By reiterating lessons and truths found in God's Word in children's books, my desire is for children to know at a young age that the Lord is with them all the time, that they will desire to honor what He honors, and that He has a plan for them. My goal is to point children to Jesus so that they will have a lifelong walk with Him.
To find out more about Teresa Krager and/or to order her books, click HERE.
Tags : Teresa Krager Teresa Krager author Teresa Krager interview Teresa Krager value of life Before Your Birth Day