Point Of Grace To Be Inducted Into The South Carolina Entertainment And Music Hall of Fame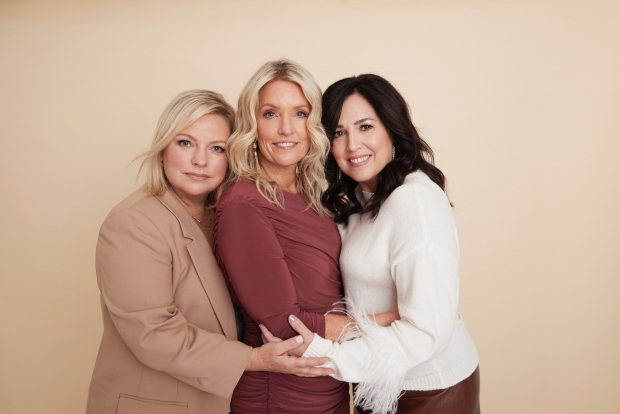 The South Carolina Entertainment and Music Hall of Fame revealed its 2024 inductee list on Monday, celebrating individuals who have made an enduring impact on the state. According to the board of directors, this year's Hall of Fame inductees exemplify an unparalleled level of talent and accomplishment. Among the distinguished honorees is contemporary Christian vocal trio, Point of Grace. 
The 2024 event will take place at Furman University on Thursday, April 25. Tickets and sponsorships are available now.
The SC Entertainment and Music Hall of Fame is a non-profit organization that was established in 1989. Their goal is to honor those people who have had a national impact in the entertainment or music industry and who also have ties to the state of South Carolina.
Officials said, "South Carolina is fortunate to be home to countless nationally recognized Musicians and Entertainment professionals which is why our goal is to keep these legends in the minds and hearts of all who visit the Hall of Fame as well as propel "up and coming" artists towards the Hall of Fame status."
Point of Grace's soaring melodies and rich harmonies have helped define the sound of contemporary Christian music for three decades. With total sales in excess of 8 million units, the group has garnered two Platinum records; three GRAMMY® nominations; 27 #1 singles and numerous Dove Awards.
Inducted into the Oklahoma Music Hall of Fame in 2018, Point of Grace's discography includes 10 bestselling studio recordings, four Christmas albums and such Christian radio standards as "How You Live (Turn Up The Music)," "Keep the Candle Burning," "Circle of Friends" and "Jesus Will Still Be There." Comprised of Shelley Breen, Denise Jones and Leigh Cappillino, Point of Grace founded the groundbreaking Girls of Grace conference; they appear regularly on the historic Grand Ole Opry stage; and they have authored multiple books, including 2020's How You Live: Lessons Learned from Point of Grace. 
For further information, visit pointofgrace.net. Follow Point of Grace on Facebook and Instagram.
Tags : The South Carolina Entertainment And Music Hall of Fame Point of Grace point of grace news