Mike Henderson, Co-founder of SteelDrivers and Chris Stapleton Co-Writer, Dies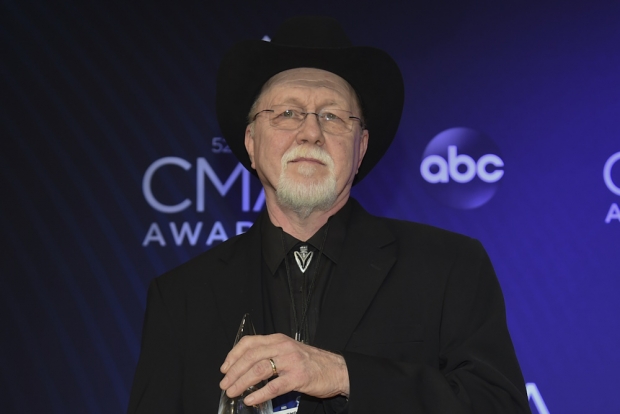 Mike Henderson, co-founder of Grammy-winning bluegrass group the SteelDrivers, has died. he was 70 years-old. Henderson's cause of death has not been released publicly. No funeral plans have been announced.
The SteelDrivers have recently released their debut Gospel album, Tougher Than Nails, via Gaither Music  The group - Richard Bailey on banjo, Tammy Rogers on fiddle, Mike Fleming on bass, Brent Truitt on mandolin, and Matt Dame on guitar - continues to redefine Bluegrass music, showcasing seasoned musicianship and seamless, vocal harmonies that are familiar yet fresh.  
Henderson himself released his own debut solo album, Country Music Made Me Do It, in 1994. He released another album, Edge of Night, through his own Dead Reckoning label in 1996, followed by two albums with Mike Henderson and the Bluebloods.
In 2008, Henderson co-founded the SteelDrivers, which at that time included a mostly unknown Stapleton as their lead singer alongside Tammy Rogers on fiddle, bass player Mike Fleming and Richard Bailey on the banjo. The group released its self-titled debut in 2008, and the International Bluegrass Music Association named the SteelDrivers New Artist of the Year in 2009.
The group's sophomore album, Reckless in 2010, received a Grammy nomination for Best Bluegrass Album even as the band was beginning to undergo major changes. Stapleton left in 2010, and Henderson departed the SteelDrivers in 2011, but he and Stapleton continued to work together. The pair co-wrote Stapleton's "Broken Halos," which became his first No. 1 hit in 2017 and won a Grammy for Best Country Song.
Tags : SteelDrivers Mike Henderson Country music bluegrass Mike Henderson death chris stapleton