Joni Eareckson Tada Released From Hospital After 16-Day Stay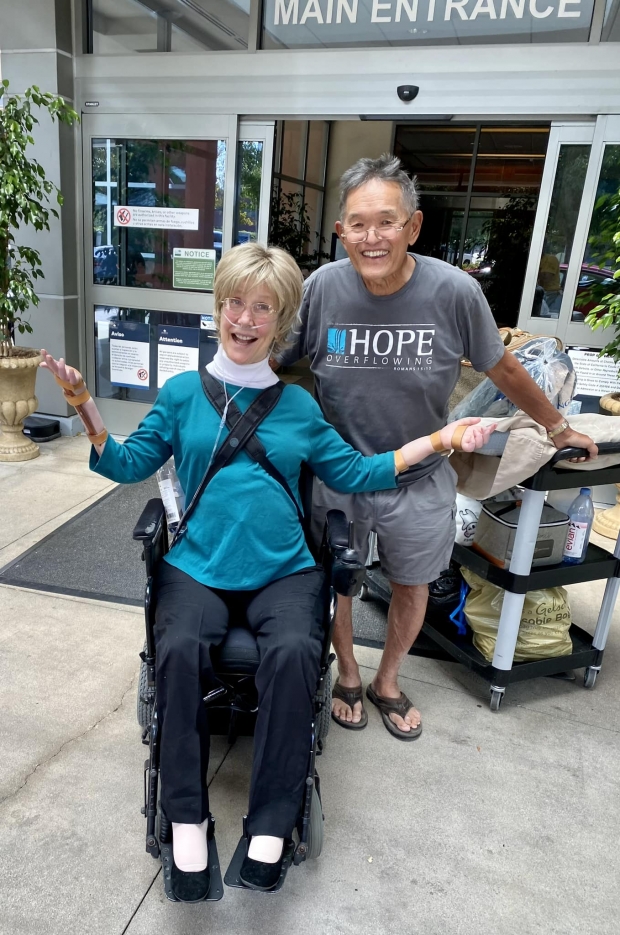 Best-selling author and speaker Joni Eareckson Tada has been released from the hospital after a 16-day stay due to double pneumonia.
"Like many of the people we serve who struggle with constant health challenges, I can say with them, 'God rescued me!' After 16 days in the hospital struggling with double pneumonia, I am home, happy, healing, and resting," the 73-year-old shared in a social media post last week featuring a photo of her and her husband, Ken, outside the hospital. "The hospital provided oxygen for me, but it's only temporary."
She thanked her husband, Ken, and friends for all they did to care for her. "I'm so thankful to Ken (and several awesome friends) for all they did to care for me... they made sure I rested. At night, the promise from God in Isaiah 43:1-2 was such a great source of comfort: "Do not be afraid, for you are mine. When you go through deep waters, I will be with you. When you go through rivers of difficulty, you will not drown." Yes, Jesus was with me through every scan, x-ray, blood draw, and breathing treatment."
Never failing to encourage her fans and readers, she continues, "The entire experience reminded me of how critical it is to share the salvation message of Jesus with the families we serve. It's why we do what we do at Joni and Friends, and I couldn't be happier than to be on the frontlines with you and every friend of the ministry. THANK YOU for your love, prayers, and support... and for rejoicing with me and Ken as I improve each day! Onward and upward... "
Joni Eareckson Tada is a beloved Christian author, speaker and an internationally renowned advocate for people with disabilities. She is Founder and CEO of Joni and Friends, a Christian organization known for sharing hope through hardship within the disability community. Located in Agoura Hills, California, the Joni and Friends International Disability Center serves as hub for a global outreach which impacts hundreds of thousands of people with disabilities and their families. 
Tags : joni eareckson tada Joni Eareckson Tada NEWS Joni Eareckson Tada health