Trombonist Bob McChesney Offers a Gorgeous Version "How Great Thou Art"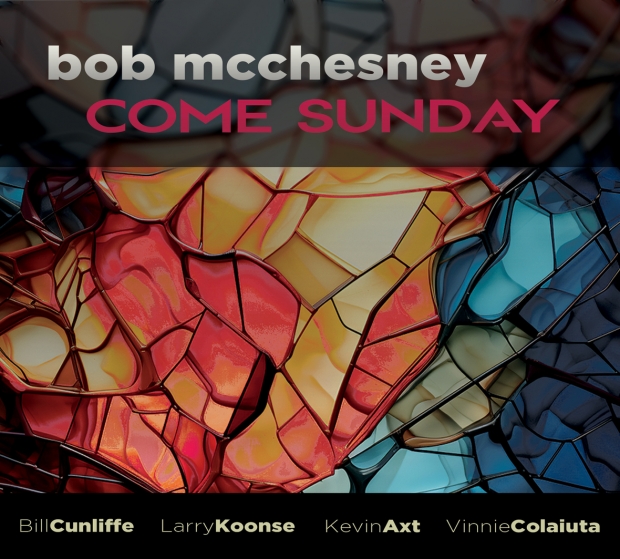 Today, MoCo Records proudly unveils the latest single from world-renowned trombonist Bob McChesney, titled "How Great Thou Art." This instrumental jazz rendition of the timeless hymn, crafted with a deep spiritual undertone, is a standout track on McChesney's latest jazz album Come Sunday, an album which he produced himself.
McChesney, a titan in the trombone world renowned for his masterful jazz harmony and exceptional technique, breathes new life into Carl Boberg's classic, transforming it into what Pat Boone describes as a "deeply spiritual experience." Boone, an iconic singer, television personality and close friend to McChesney, shares his personal listening experience, expressing that the track moved him to tears as he "heard Bob use his very breath to express his devotion to the Creator who gave him his talent." He encourages listeners to "take a listen to this and see if it doesn't make you weep as well."
The single is a beacon of McChesney's rich history and mastery of the trombone, a journey that commenced in Baltimore's public school music program. McChesney, who has been a prominent figure in the Los Angeles recording studio scene, employs unique articulation methods that he cultivated personally, allowing listeners to embark on a joyous and profoundly moving musical journey. He pours his very breath into this masterpiece, creating a pulse and heartbeat in every note, making it not just a song but a spiritual and joyous journey.
Drawing from a foundation of deep emotional connection to music, "How Great Thou Art" is a harmonious blend of jazz mastery and spiritual depth, promising a soul-stirring listening experience. This release invites listeners to more than just a musical offering, but to a crafted experience brought forth by a maestro at the pinnacle of his craft, infusing joy and a fresh breath of life to Christian AC and Inspirational formats.
Legendary composer Lalo Schifrin praised McChesney, stating, "Bob McChesney is a virtuoso and has the gift to bring us the joy of music at the highest level." In "How Great Thou Art," McChesney offers not just a song, but a vivid expression of faith viewed through the joyous lens of jazz, inviting listeners to partake in a small piece of heaven on earth.
Connect with Bob McChesney:
https://www.bobmcchesney.com/
https://www.facebook.com/BobMcchesneyJazz/
Tags : Bob McChesney Bob McChesney How Great Thou Art trombonist