Trip Lee Releases 5th Single this Year "Standby (featuring Hulvey)"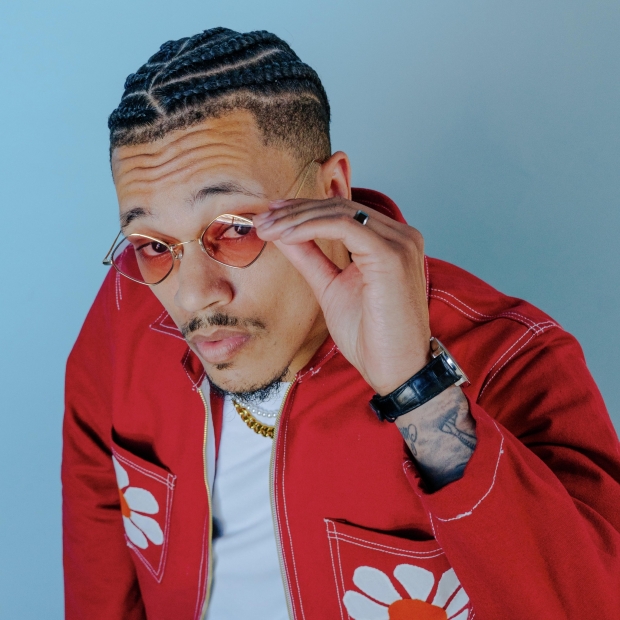 Trip Lee releases new single "Standby," his 5th new single this year, featuring Hulvey. With production from himself, Lasanna "Ace" Harris and Joel McNeill, this song is about trusting God to move amidst trials.
Listen to "Standby" here.
Following the release of his latest single, "Confetti," where Trip talked about operating from a place of victory, Trip takes a few steps back with "Standby" to share with people what it looks like for him to trust God when you don't feel victorious. "Standby, He can lift your burdens when your hands tied. Step outside, close your eyes, let Him shade you. I feel alive when I hide, cause I'm made to... (Standby)," says Hulvey on the hook, creating a beautiful picture of what it looks like to trust God practically for him.
"Standby, "featuring a hook performed by Hulvey and two verses from Trip, speaks to the desire Trip and Hulvey both have to have faith and trust in God over themselves when life gets hard. "I made this song for those times where we feel overwhelmed and anxious. I always need reminders to stop chasing fake peace and stressing myself about things that are out of my control," says Trip. "Standby is a reminder that God loves to carry our burdens for us, and we don't have to bear that weight alone."
This is the first time Trip Lee has been on a song with Hulvey since 2020 on the 116 day release, "Live Forever." When asked about working with Hulvey on this song Trip said: "I love Hulvey and we've gotten to build a friendship over the past few years. We've been on a song together, but we hadn't made anything that was just us yet. When Hulvey came by my house earlier this year, our hearts happened to be on the same page and I think the song came together beautifully. We both loved it right away and couldn't wait to share it with the world."
In April of this year, Trip released his first new single of 2023, "At The Cross" ft. Madison Ryann Ward kicking off his monthly release streak. Since then he's released 3 more singles, "Lay Down," "Glory," and "Confetti" solidifying that he's committed again to doing music. On top of that, he just fully release his first Podcast, "End.Notes." Sponsored by VOICES of Our Daily Bread, Trip alongside his good friend and author, John Onwuchekwa, walk through his latest album, "The End," track by track talking through the themes discussed and giving a peak into his creative process. Listen/Watch "End.Notes" here.
Trip Lee's storied career began over a decade ago after a chance meeting with Lecrae and the Reach Records team at a show. 6 full length albums later and over 5 years of planting and pastoring churches, all while dealing with chronic fatigue, Trip is fully committed to music once again and ready to impact the world through hopeful lyricism and handcrafted sounds.
Looking toward the future, Trip's aim is to "reframe and replace our vision of despair and deconstruction with hope and sanctification." His new music is the fruit of his endurance and a reminder that even when we come to what feels like "the end," There is More to The Story.
Follow Trip Lee:
For more information on Reach Records, please
visit www.reachrecords.com and on social media @ReachRecords.
Tags : Trip Lee "Standby (featuring Hulvey)" Hulvey trip lee trip lee news