Katharine McPhee and David Foster Release "Amazing Grace" After the Death of Nanny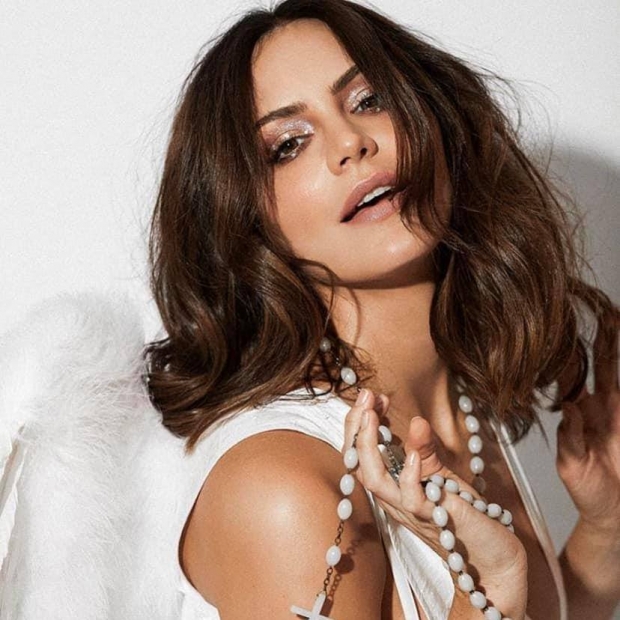 Katharine McPhee and David Foster release a gorgeous version of John Newton's hymn "Amazing Grace" today. The single will be from their completed version of their 'Christmas Songs' collection which will be released on October 20, featuring new tracks in addition to the seven released last year.
The couple veered away from the standard set of holiday tunes by recording a lush rendition of "Amazing Grace." The song, which features the Tabernacle Choir, is available now on all streaming platforms as a first taste of the extended album!
McPhee and her husband Foster recently were met with the sad news of their beloved nanny's death. While McPhee was performing in Asia with Foster, she received the news. As a result, she cancelled the last two shows of the tour.
"Dearest Jakarta fans, It's with heavy heart I announce I have to miss our final 2 shows of our Asia run," Katharine announced on Instagram. "David and I have had a horrible tragedy in our family and at least one of us needs to get back home to our family. Please know how sorry I am and how much I wish to return one day and perform for you all."
McPhee is an accomplished actress and singer, first burst onto the scene during a storied run on Season 5 of American Idol (2006), finishing in second place.  
As an actress, she is well-known to television audiences for starring in the CBS drama series Scorpion (2014-2018) and as one of the leads in the NBC musical drama Smash (2012-2013), executive produced by Steven Spielberg. She also starred in the Netflix comedy series, Country Comfort (2021). McPhee's additional television credits include the ABC/Hallmark Hall of Fame television film, In My Dreams (2014), and Lifetime original movie, The Lost Wife of Robert Durst (2017). She has guest-starred in the series CSI:NY, Community, Family Guy, and Ugly Betty.
McPhee's feature film credits include The House Bunny, Shark Night 3D, You May Not Kiss the Bride, Bayou Caviar, and The Tiger Rising.
As a singer, Katharine is renowned for her powerhouse presence and show-stopping performances. In 2006, her first single, "Somewhere Over the Rainbow/My Destiny," debuted at #2 on Billboard's Hot Singles Sales chart. Propelled by the gold-certified single, "Over It," her 2007 self-titled album debuted at #2 on the Billboard Top 200.
Tags : Katharine McPhee Katharine McPhee new single david foster 'Amazing Grace' Christmas 2023