Michael W. Smith "Every Christmas" Album Review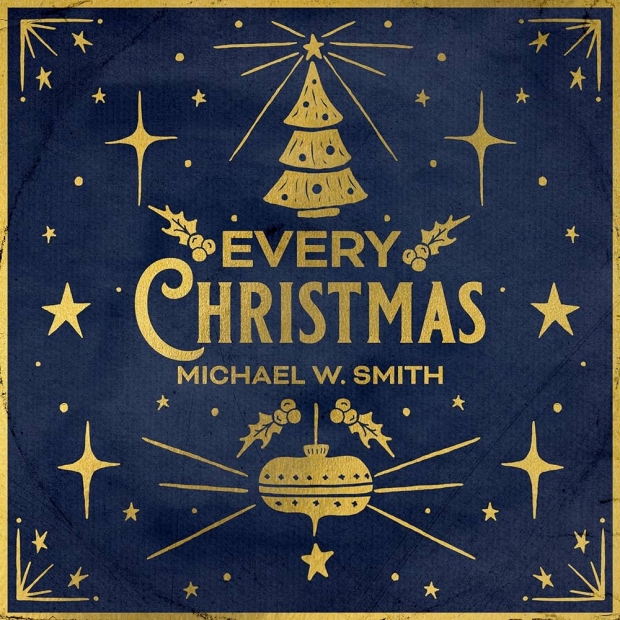 Prime Cuts: Sometimes Every Christmas, The One, God with God
Overall Grade: 5/5
Michael W. Smith surprises fans by dropping a new Christmas album, making this his 6th festive offering. Slowly and surely, Smith will rival his friend Amy Grant for releasing the most seasonal albums in the CCM genre. Unlike his previous offerings, "Every Christmas" is an in-house project. Smith co-produced "Every Christmas" with his son, Tyler Michael Smith. His daughters Whitney Mooring and Anna Smith are also featured throughout the project. The family focus is fitting, as the songs on this album paint a picture of the merriment of the holiday season and Christmas memories made with the ones we hold dear.  
The album includes six songs from his 2022 EP "Christmas at Home" and six new songs. Unlike his previous Christmas projects, this new set unfolds like a well-orchestrated musical. There are brief musical interludes ("The Night Before" and "Carolling, Carolling"), instrumentals ("The Star" and "Christmas at Wildwood"), and songs that feel like they belong to a movie soundtrack. The lush strings, the cinematic arrangements, and the heavenly-sounding choir of "Here with Us" sound like the song belongs in an Alan Silvestri soundtrack. 
The album has everything one would expect from a festive album. The nostalgia of the season is gorgeously communicated in "Sometimes Every Christmas;" the message of what Christmas means is captured in the theologically rich "God with God," and "How Great Our Joy" brings us into the majesty of God's presence. "The One," meanwhile, embraces both the season's sentimentality and sacredness.
If you are looking for a well-produced Christmas effort of primarily original compositions that is always exciting, this album is it.
Tags : Michael W. Smith "Every Christmas" Christmas 2023 Michael W. Smith michael w. smith Christmas album