Darius Rucker Honored as CMA Humanitarian of the Year on "The Kelly Clarkson Show"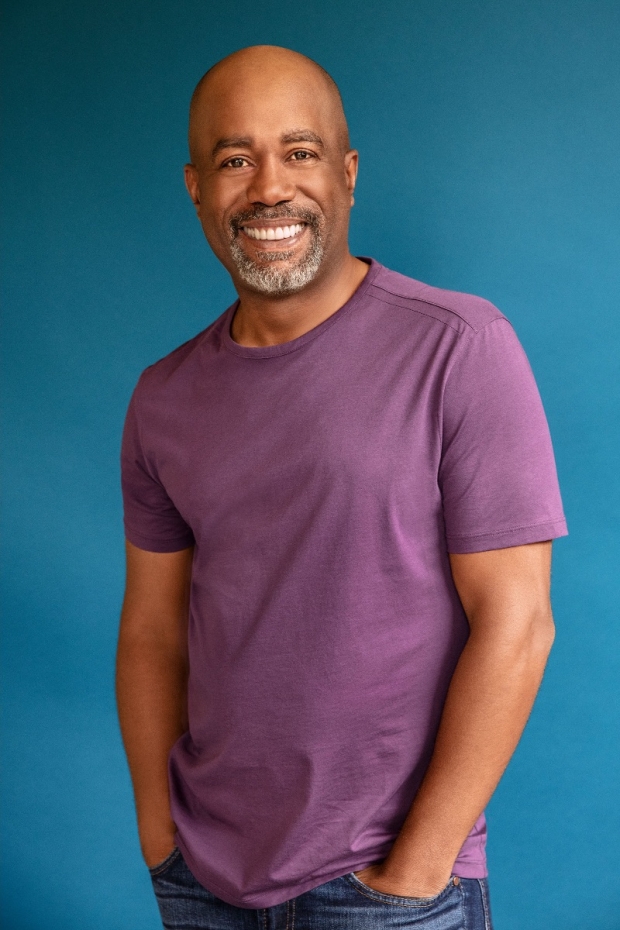 Three-time GRAMMY Award-winner Darius Rucker was honored with the 2023 CMA Foundation Humanitarian Award during his appearance on "The Kelly Clarkson Show" yesterday, Oct. 23, where he spoke about his late mother Carolyn Rucker and explained how the namesake of his new album, Carolyn's Boy, directly inspired his passion for giving back. Watch HERE.
 
"When I was a kid, she instilled in us that you help people - not people that are less fortunate; you help people that need help," Rucker shared with Clarkson of one of his mom's greatest lessons, also noting, "We grew up in a really poor neighborhood with not much and, you know, there was no reason for me to believe that I was gonna be here and make it. But she always instilled in me 'believe in yourself, you can do whatever you want.'"
 
As Forbes proclaims, "Carolyn's boy has done okay. She'd be proud of him for the music, and so much more," with American Songwriter adding, "Rucker boasts one of the most appealing singing voices in music... But it's not just his pipes that are appealing. It's his warm, sunny personality, too."
 
Rucker also joined the latest ABC News "Prime Playlist" episode to discuss the album and his mother's influence (watch HERE), in addition to taking "PBS NewsHour" to his hometown of Charleston, S.C. where he shared more about the album and showcased his personally curated Riverfront Revival Music Festival (watch HERE).
The CMA Foundation Humanitarian Award recognizes an individual who has served as a humanitarian through community leadership, financial support, personal volunteerism and advocacy. The individual honored has evidenced commitment to worthwhile causes that are important to the Country Music Association and the Country Music community. Rucker is a four-time CMA Awards nominee, taking home the CMA New Artist of the Year honor in 2009. 
 
He pledged his support to St. Jude Children's Research Hospital after an inspiring firsthand visit 15 years ago and, as a result, created the "Darius and Friends" charity auction, golf tournament and concert in 2010. Taking place each year in the days leading into CMA Fest, friends performing with Rucker in past years have included Brooks & Dunn, Brothers Osborne, Kane Brown, Luke Bryan, Luke Combs, Sheryl Crow, Vince Gill, Ashley McBryde, A.J. McLean of the Backstreet Boys, Brad Paisley and Kenny Rogers among others. The event has now surpassed the $3.6 million mark, raising funds to benefit the research hospital leading the way the world understands, treats and defeats childhood cancer and other life-threatening diseases.
 
Rucker also co-chaired the capital campaign that generated $150 million to help build the new MUSC Shawn Jenkins Children's Hospital in his hometown of Charleston, S.C. - an effort directly inspired by his mom's career as a MUSC nurse - and has advocated for over 200 charitable causes supporting public education and junior golf programs in South Carolina through the Hootie & the Blowfish Foundation while also serving as a National Chair for the National Museum of African American Music in Nashville.  
 
For more information, visit DariusRucker.com and follow on social media @DariusRucker. 
Tags : The Kelly Clarkson Show darius rucker CMA Humanitarian of the Year Carolyn's Boy Country music