Stolen Trucks and Gun Shots During Casting Crowns' 20th Anniversary Tour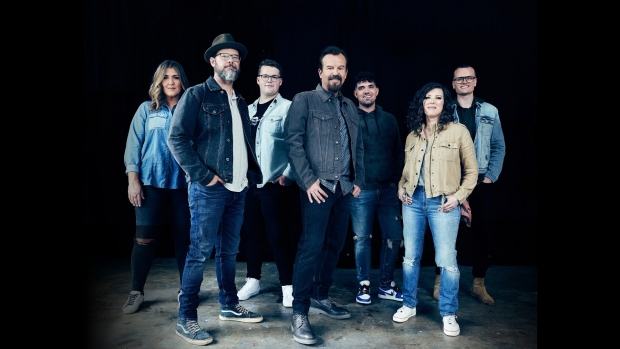 While Casting Crowns was on their 20th Anniversary Tour: A Live Symphony Experience, one of the band's trucks was stolen. It was stolen while they performed at the Topeka Performing Arts Center. Police told NBC affiliate KSNT-TV that officers were called out around 10:30 p.m. to help recover a stolen semi-truck, which was later found with minor damage a few miles from the venue.
A 39-year-old woman named Stacie Sayles was arrested in connection with the theft. She was later booked on charges of vehicle burglary, theft of $100,000 or more from a motor vehicle, felony criminal damage, and driving with a suspended license, according to KSNT-TV.
In response to her arrest, Casting Crowns frontman Mark Hall called on fans to pray for the woman.
"Can you please join me in praying for Stacie? Pray that she will sense God working in her heart and that she will surrender to Him. She's so much more than a thief. She's a soul that needs a Savior," Hall writes.
Less than two weeks later, on October 20, a man, who has not been publicly identified, tried to enter the event center to see Casting Crowns perform, but did not have a ticket and was asked to leave. About an hour later, officers said they saw the man near the engineering building; when officers approached, the man ran away. 
Just after 10:00 p.m., officers noticed a large front-end loader coming through the parking lot driven by the man who tried to enter the concert. The suspect then drove the tractor onto Highway 191 and hit both UTPB and OPD police vehicles. Officers said the suspect ignored commands to stop, and "purposely" drove the tractors toward officers. 
Five UTPB officers fired toward the suspect, who sustained multiple gunshot wounds. Officers then administered first-aid; the suspect was then taken to Medical Center Hospital, where he's been listed in critical condition. No guests or officers were injured.  
Tags : Stolen Trucks and Gun S Casting Crowns' 20th Anniversary Tour Stolen Trucks Casting Crowns casting crowns news