Chris Tomlin Sells Out Every Concert On Fall "An Evening Of Worship Tour"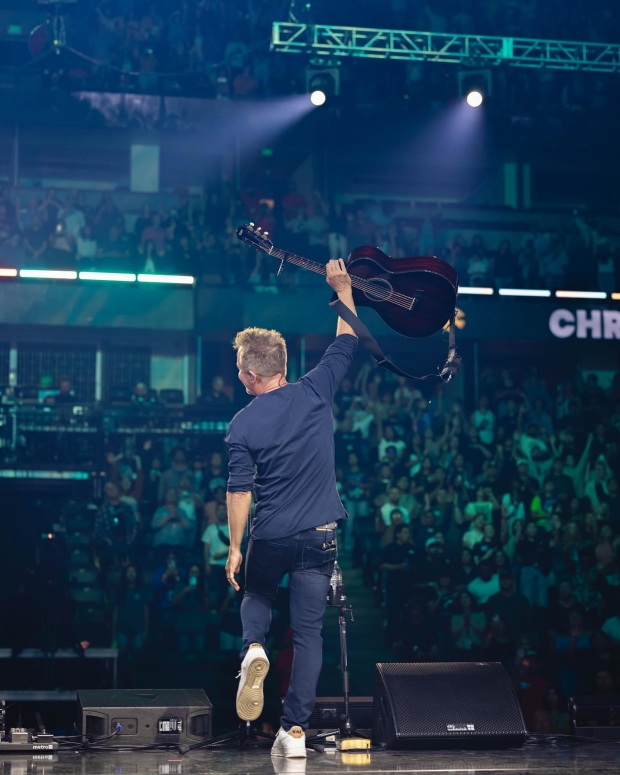 The Pollstar 'Top 10 Worldwide Tour' headliner Chris Tomlin kicked off his "An Evening of Worship" tour last night with every concert already sold out! On the day of the launch Chris received a Billboard Music Awards nomination for Top Christian Song for "Holy Forever."
"I am truly at a loss for words... I hopped on a plane yesterday to start a tour that is completely sold out, and found out on the flight that 'Holy Forever' has been nominated for a Billboard Music Award..." Chris shared, "I have always tried to write songs that help give people a voice to worship God and this song has traveled and touched more lives than I could have ever hoped for or imagined. Congratulations to all the other nominees, truly an honor to be amongst you all."
The "2023 Billboard Music Awards" (BBMAs) presented by Marriott Convoy, is a celebration of music's greatest achievements, honoring the year's hottest names in music determined by year-end performance metrics on the Billboard charts. The awards will be held on Sunday November 19th.
"An Evening Of Worship Tour", kicking off last night in Miami, features new songs from Tomlin's Billboard Christian chart-topping album Always including the Grammy-nominated, six-week #1 hit "Holy Forever."  The song became the 21st #1 single of his career and also marked the historic career achievement of holding the #1 position on a radio chart for OVER 3 YEARS, totaling in 158+ weeks.
"An Evening of Worship" tour is nationally promoted by Transparent Productions and will benefit "Food for the Hungry." Singer/songwriter Pat Barrett, signed to Chris' Bowyer & Bow record label, is the special guest on the tour.
Tags : Chris Tomlin Holy Forever chris tomlin tour pat barrett