Watch Brooke Ligertwood's New Video and Devotional Video of "Bless God/Every Chance I Get" Here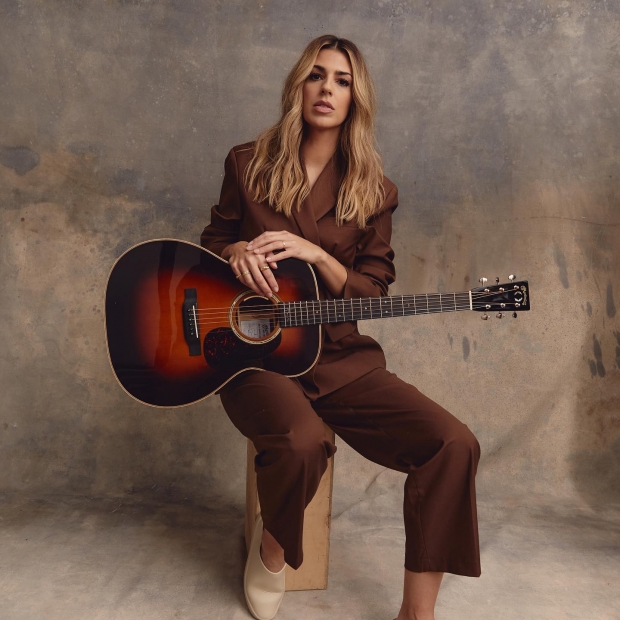 Platinum recording artist & GRAMMY®-award winning songwriter, producer and worship leader Brooke Ligertwood has released the video and video devotional of her new song "Bless God/Every Chance I Get." The song is from Ligertwood's new album EIGHT.
"'Bless God' is warmly invitational yet declarative and anthemic," says Ligertwood, "Whilst each song on 'EIGHT' sits in its own lane, if the lane 'Bless God' sits in was adorned with garland and sign, it would say: 'this is for the Church.'"
An 11-track studio project, "EIGHT" is a follow up to Ligertwood's debut solo offering "SEVEN (Live)" that has garnered over 146 million global streams since its 2022 release. Sonic art that is prayerfully and carefully crafted, it features an anthology of new songs and songs that are new for the now generation.
"'EIGHT' was made and fashioned amid a constellation of traumas - some of which continue, others of which we are still trying to catch our breath from," says Ligertwood. "All that to say, it's a message from the middle. It's weird here. But the Lord is still good here."
Adds Ligertwood, "I've found that every word I get to declare in this collection has stood true as getting to sit in these prayed lyrics during this process has been a balm to my rickety heart. May it be the same for those who listen."
With 7 billion career streams and 20 million career album sales, Ligertwood has penned a growing anthology of beloved church anthems like "What A Beautiful Name," "King of Kings," and "Hosanna," and devotional favorites like "Awake My Soul," "New Wine," "None But Jesus," and many more. Her songs have been translated into over 15 languages, and have topped the CCLI chart with two no. 1's, and several Top 25's. 
Tags : "Bless God/Every Chance I Get" brooke ligertwood Brooke Ligertwood EIGHT New Video and Devotional Video of "Bless God/Every Chance I Get"