Afrobeats Worship Hopes to Repackage the Gospel with New Sounds of Worship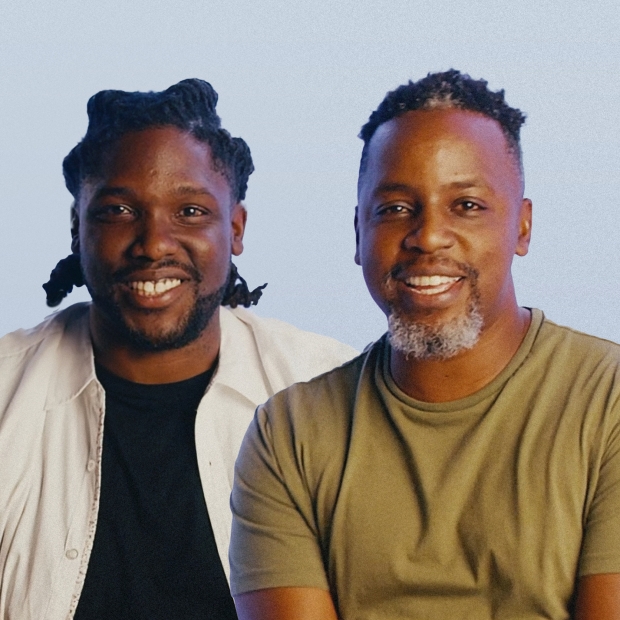 Afrobeats Worship has recently released their debut single, "Bless The Lord (x10,000)," a unique reworking of Matt Redman's classic worship song. Made up of Kanji Mbugua and Rashon Murph, Afrobeats Worship infuses their African roots into songs that have shaped the modern Church. 
Afrobeats is a prominent global influence in today's most popular genres, and Kanji and Rashon's passion is to reintroduce popular Christian songs to a new generation with a sound of worship that is authentic to its cultural roots. Afrobeats Worship's hope is for their music to bridge the gap between genres to reach a younger generation in the West, while providing familiar songs as a resource to segments of the Global Church in Africa that magnifies its native sound.
As a band, Afrobeats Worship uniquely taps into the fastest-rising trend of the global music market, creating worship that sets itself apart from the rest and focuses on serving worshipers right at the heart of their culture. Their heart is to bring the gospel through fresh sounds to Gen Z and Gen A worshippers, following God's call to creativity and discipleship. 
Q: Thank you so much for doing this interview with us. Please tell us about yourself and how you came together as a duo.
We are Rashon Murph and Kanjii Mbugua, both residing in the US, in California. We lead a worship team out in Southwest Church, in the Coachella Valley. We've been leading worship together. Rashon is a music director and producer, and Kanjii is a worship leader, songwriter, and worship pastor, and we both just love worship.
But then we also love music, and we love pop music, and we also love Afrobeats. We love creating music. Those combinations of our loves came together and got us into this world of Afrobeats music. We started with a what-if question that was driven by a bigger motivation. So the what-if question was: What if we took worship songs, flipped them, and made them into Afrobeats songs? But the bigger motivation was, man, what if we created music for people who did not like church music, people who were not believers, or people who were not even aware of Christianity or Christian music? That was the bigger mission, and that is what brought us together as Afrobeats worship.
Q: Why do you call yourselves Afrobeats Worship?
Just as Kanjii was saying, we took worship and reimagined it in the genre of Afrobeats. Afrobeats is such a huge genre that's taken over pop music; it's taking over music in general. You can see the influence of Afrobeats everywhere, literally in Ubers, cabs, grocery stores, and gas stations. It's also breaking not only generational but also race barriers. Everybody is starting to listen to and accept Afrobeats. It's also a genre that we love so much, but we're also deeply embedded in worship. So we were just like, "Okay, let's take these two loves of ours and let's put them together into Afrobeats worship."
Q: How did you get to work with Integrity Music? 
So, that's an interesting story. So, we started working on the song 10,000 Reasons, but our objective at the time was just to flip it and use it as social media content, right? But then we were like, "Hey man, we actually need to reach out to Matt, who we know, and just make sure to get his blessing." So, we reached out to Matt, and we were shocked at Matt's reaction to the song. He loved the song, and he was like, "I need to introduce you to Integrity so that you can record this."
At that point, we're like, "Oh, I guess it's more than a social media song now." And so we began the conversation with Integrity, which is such a missional organization. One of the things that they asked us was, "What do you guys want to do with this music?" And we told them, "We want to see young people worshipping, as well as people who are listening to pop music but not listening to Christian music." They immediately said, "Let's see what this would look like for us to do a project together." And that's how we got to work with Integrity Music.
Q: Why did you decide to release a cover of Matt Redman's "10,000 Reasons"?
One of the biggest reasons is that that was the song that was on Kanjii's heart to start with. But also, how globally big that song really is. We have some type of relationship with Matt, and we love that song. So, it was just because of how big this song is and because we love it. We just had an experiment. How can we reimagine this and see how it comes out just for fun? It wasn't anything serious; it was just something that we tried to do for fun, and after we did it, it was like, this is all right. And it just kind of turned into where it went.
Q: Can you share about the new music fans can look forward to soon?
Yes. Men, fans of this genre and fans of Afrobeats worship, can look forward to some new pretty cool singles and famous songs like My Worship by Phil Thompson, Draw Me Close, Way Maker, Breathe, etc. It is going to be pretty cool trying to figure out how to do that. We've got tonnes of new music, and every song has an interesting feature from the African continent. We're going to feature different musicians from different parts of Africa. You can look forward to some really cool music that you can share with your friends, and it is music that's going to impact your church as well.
Q: What's your vision for your music? How do you want your songs to impact the faith and lives of your listeners?
Our vision for our music is rooted in our mission. It starts with the idea that the centre of global Christianity has shifted to the two-thirds world, meaning the world outside of the West, and the average Christian in the world is an African teenager. There's also another fact: Afrobeats music is the fastest-growing genre on the planet. So, there are just some compelling reasons for us to be able to create a connection for young people who don't know Christianity, who do not know Christian music, who don't like it, maybe know it but don't like it, but love Afrobeats music and love pop music.
Our vision is to see these people not just singing the songs but also worshipping. That's what we want to be able to see. We want to see them worshipping, but not just worshipping; worshipping where they are and how they are. The whole idea is that Christianity is not a religion that forces you to change who you are but accepts you as you are. We just have to find different ways of packaging the gospel. The truth remains the same, but we need to be relevant to society and to culture. That's our vision for this project.
Q: Where can our readers learn more about your music and touring information?
I would say the biggest place would be social media. We're on Instagram, Facebook, TikTok, YouTube, and also in this magazine. I would say to just follow us on all our socials. That's absolutely the best way to follow us and learn more about our music and what we are doing. 
Tags : Afrobeats Worship interview Afrobeats Worship Integrity Music Matt Redman Afrobeats Worship new single Bless The Lord (x10 000