Mission House "Family Nights, Vol. 1: All Your Heart" Album Review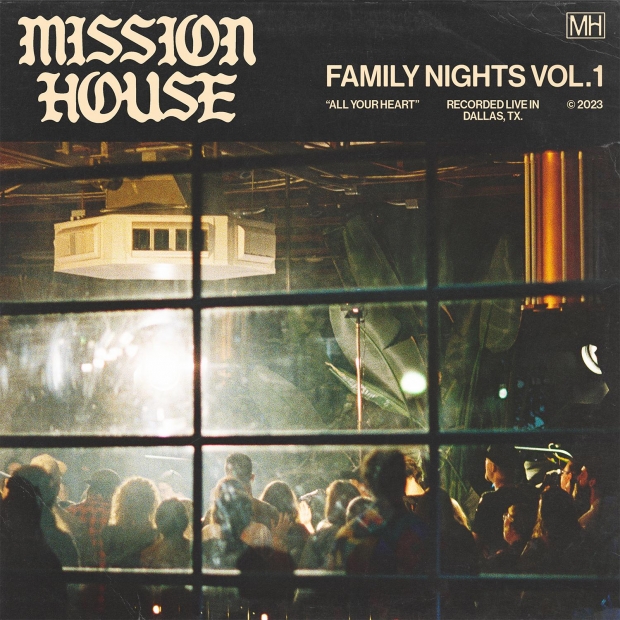 Prime Cuts: If I Was a Bird, This is My Father's World, My Soul Depends
Overall Grade: 4.5/5
Worship leaders should pay attention to Mission House's "Family Nights, Vol. 1: All Your Heart" for four reasons. First, the simplicity of these songs' backing provides a helpful template for worship leaders of smaller churches struggling to put a full band together. Mission House, which comprises Taylor Leonhardt and Jess Ray, gathered a group of friends and strangers who were compelled to sit around a table and sing songs about Jesus together. As a result, the album has a stripped-down acoustic feel, with tracks often backed by a small ensemble of acoustic instruments.
Second, while many worship records try to put a divide between hymns and contemporary compositions, Mission House's record shows how the sub-genres can seamlessly work together. The ladies' take on "This is My Father's World" is stunning. In a world that often brings us anxieties and fears, the hymn's solution is a sober reminder that God (and not us) is the loving master of this world. Though "I Need Thee Every Hour" and "How Great Thou Art" are familiar hymns, the raw emotions invested in them are palatable. 
Third, there is an endearing creativity in the ladies' songwriting that is worthy of being heard. "If I Was a Bird," a song based on Ps. 84:1-4, imagines what it is like to be a swallow to build its nest in the Lord's temple quietly. The safety of dwelling in God's presence is never more beautifully crafted. "My Soul Depends," which has a gorgeous hymn-like structure, has a way of articulating what trust in Jesus looks like that is particularly good for the soul. Meanwhile, "Jesus My Brother" explores the theme of the abiding friendship with Jesus. This theme is heavily reflected in John's Gospel but rarely expounded in songs. 
Fourth, there is a singalong quality to these tracks. Many congregants, especially those unfamiliar with music, often need help grasping songs with a nebulous melodic structure. This won't be the case here. Songs "Sing With All Your Heart" and "Seek and Find" are prime examples. In short, this is an album to listen to, especially if you are a worship leader. 
Tags : Mission House "Family Nights Vol. 1: All Your Heart" Album Review mission house Integrity Music Taylor Leonhardt and Jess Ray