Award-Winning Author Laine Lawson Craft Offers Help to Parents with Prodigal Children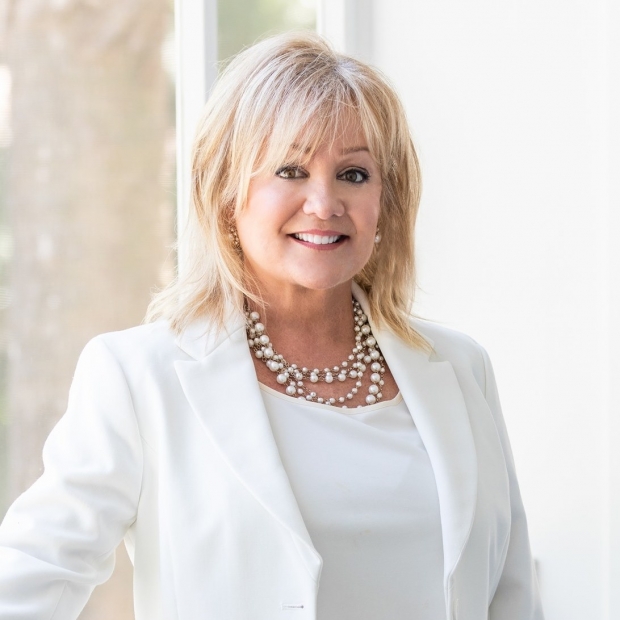 Award-winning author, popular media host, and in-demand speaker Laine Lawson Craft will be releasing her new book on March 14. The Parent's Battle Plan: Warfare Strategies to Win Back Your Prodigal (Chosen Books) offers parents a tried-and-true spiritual battle plan for navigating this difficult season of life. Craft gives hope through real-life experience, sharing her own story of praying three very wayward prodigal children home and reminding parents that they're not alone in their journeys. 
Q: Laine, thank you for doing this interview with us. Let's start with yourself: tell us a little about who you are and your current ministry.
I am a mother of three young adults, married for over thirty-five years, an entrepreneur, award-winning and best-selling author. My current mission is to partner with parents of prodigal teens and young adults so that they can win their wayward children home and heal their families.
Q: Very briefly, tell us what is your new book "The Parent's Battle Plan" about?
It is about how all three of my children were sucked up the world, doing what all the other kids were doing, and how my husband Steve and I fought the battle, and now all three of my adult children are whole, healed, free, and delivered.
In the book, parents will get real-life and tried-and-true applications and principles to help them find battle tools and navigate their prodigal children back home.
Q: Tell us about your own children and what were some of challenges you faced in parenting?
My three children had individual battles.
My eldest son was exposed to porn at thirteen and was bullied that same year at school, which opened the door for a self-destructive path of alcohol, drugs, and porn.
Lawson is my younger son, and he was challenged with hanging out with the wrong crowd. This feeling of wanting to be accepted and well-liked led him into a path of alcohol and drugs and self-destructive choices.
Kaylee is my only daughter, and she suffered from depression. Her fight was finding her identity.
Q: What were some of the ways you ministered to your children?
We supported our children by loving them through the battles. We continued to fight for them in the spirit. We were aware of how dark the world had become and how easy it was for our children to fall into the traps of evil in this world today. So we didn't bury our heads in the sand, hoping it would go away. We fought the battle head-on.
We continued to believe that they would grow out of this evil-filled influence into the loving, redemptive, and healing arms of Jesus.
We lived a life that our children could model so that there was no double-minded approach to the holy life we desired our children to live.
Q: How can this book help parents who are struggling?
Parents will find out the best weapons against the enemy. In this battle to bring our wayward children home, we learn that prayer is an essential weapon. Parents will learn how to pray for their children. They will learn how to take authority and how to set boundaries. Parents can know more about small groups called Warfare Parenting we hope to see at churches nationwide to support them. Also, we have the Parent's Battle Plan Virtual Event, a done-for-you and ready-to-go 43-minute video for churches to host with Steve and me sharing these strategies and all three of my children sharing their testimonies of victory.
Q: In the book you talked about "fighting for your child's destiny." What do you mean by that? How can we do that?
Fighting for their destiny is to believe in faith that God's plan for their lives will be realized and lived out. How we do this is to partner with God. God is their real Father. God gave us our children to steward and helped them become Christ's followers. When we partner with God, surrender our prodigals to His ways and His will, and walk out God's will in our own lives, God can move through us to help our children come home and fulfill God's destiny for their lives.
Q: What word of encouragement do you have for parents who are struggling now?
One touch from God can change everything and anything. None of my children cleaned up or were healed when God reached down and supernaturally touched them. I would leave you with the hope that nothing is impossible with God, and if God delivered and set free my three children, God will do it for you too.
Tags : Laine Lawson Craft Laine Lawson Craft new book Laine Lawson Craft news Laine Lawson Craft interview The Parent's Battle Plan:Warfare Strategies to Win Back Your Prodigal. book on parenting