Rick Warren Offers a FREE Bible Study on "Where Is God When It Hurts?"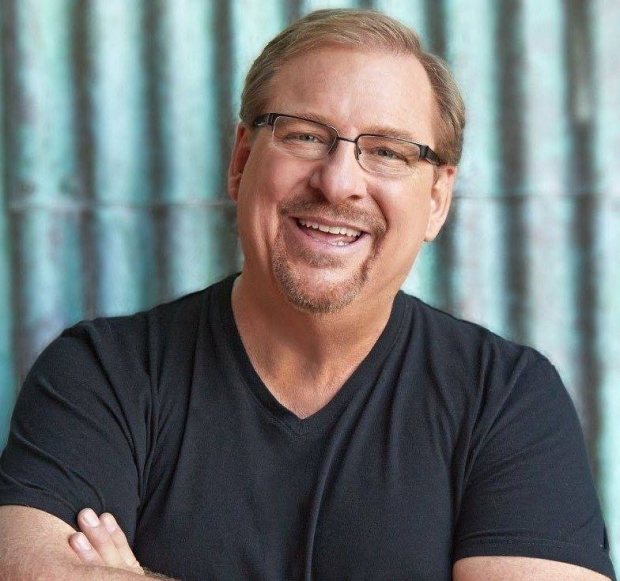 Pastor Rick Warren, the bestselling author of The Purpose Driven Life, is offering a new #DailyHope study, "Where Is God When It Hurts?" Sign up HERE and you will get Warren's FREE Daily Hope email devotional and a 25-minute weekday message. You can also download the outlines to follow along during the study. Additional FREE resources will encourage you throughout the study! 
Pain is a fact of life, but misery is optional. Many people waste their pain. But God wants you to mature because of it. In this series, Pastor Rick Warren teaches how God uses the pain in your life for good. You'll learn choices you can make to benefit from your pain and ways you can use the pain in your life to help others heal from their own pain.
In this study, you'll discover . . .
• How taking steps of faith, can draw you closer to God and to other people
• The reasons you experience pain and how God can use it for your good
• How God guides you to use your pain to support and encourage others who are in pain

Dive into the study! Get each day's devotional and audio message delivered to your inbox! 
Warren also has a new book, Created to Dream: The 6 Phases God Uses to Grow Your Faith coming out on April 11. In Created to Dream, Warren draws on scripture as well as his personal experiences to help readers who "are in the process of seeing God's dream for their lives come to fruition," according to the publisher. Warren tells PW that he feels people need encouragement following the pandemic, especially amid what he calls the five social storms: "global infirmity (Covid), economic insecurity (millions were out of work), social instability (riots and mass shootings), racial inequality (the rise of racism), and political incivility (demonizing opponents)," he says.
Warren adds, "The five social storms that have battered us for the past three years have left people fragmented, frustrated, and fatigued. Many are running on fumes. We need a total reset, not a resumption of pre-pandemic life. For that to happen, people need to learn to dream again. But they also need to know how to handle the inevitable delays, difficulties, and dead-ends they'll face before their dream is realized."
Tags : Rick Warren Rick Warren FREE Bible Study Where Is God When It Hurts?" Created to Dream: The 6 Phases God Uses to Grow Your Faith