Lauren Daigle "Lauren Daigle" Album Review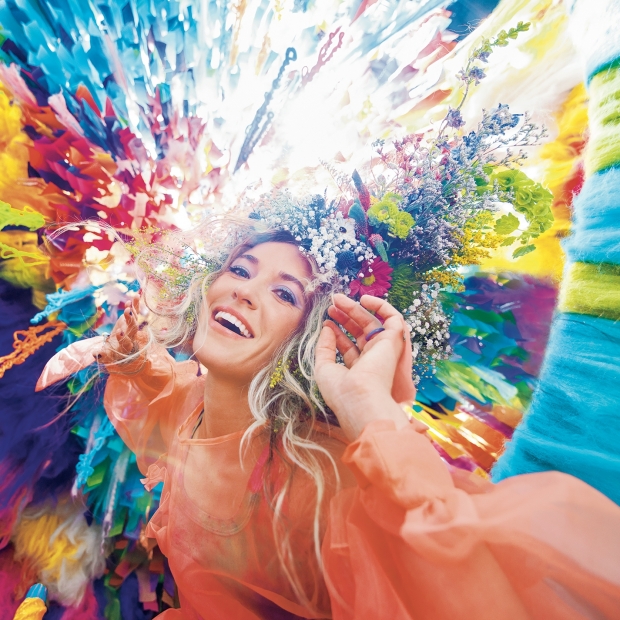 Prime Cuts: Kaleidoscope Jesus, To Know Me, Thank God I Do
Overall Grade: 4.25/5
When an artist's albums or singles start selling platinum and when they start having cross-over appeal, it makes perfect sense for the larger recording companies to sign them. After all, you need the star power backing if you want to rival Ed Sheeran and Harry Styles for a slot on the charts. It happened to Amy Grant a generation ago. And Stacie Orrico a decade ago. Now it's Lauren Daigle's turn to ride into the sea of stardom. Signed to Atlantic Records, "Lauren Daigle" is her first effort under the big imprint. For conservatives who fear Daigle may sell away her faith for greater acclaim, they can be rest assured that she has not been reticent to sing about Jesus. Song titulars, such as "Kaleidoscope Jesus" and "Thank God I Do," are evidences.
Musically, Daigle hasn't departed much from her previous efforts. The low-key piano ballad "Thank God I Do" could easily find a place on her "Look Up Child" album. More adventurous is "Kaleidoscope Jesus" which incorporates a nu-soul jazz vibe into her patented pop. Daigle's garlanded head and her multi-colored flower dress as depicted on the album sleeves certainly add to the visual of this song which speaks of how Christ's love is never fixated on a particular color. Meanwhile, the R&B-influenced "New" finds Daigle rejoicing in the regenerative work of the Spirit.
With this new album, Daigle shows growth when she tackles heavier topics such as the loss of a loved one. The plaintive ballad "To Know Me" is simply haunting as she sings soul-shaking lines such as Oh, and there's a hiddеn treasure you'll take away with you/If you'vе ever loved someone and they had to leave too soon. Current single "Waiting," which finds Daigle offering some relationship advice, is less interesting. She continues to put on her relationship guru hat on the Joss Stone-esque "Don't Believe That."
Daigle gets personal on the penultimate track "Ego." Despite her honesty and the song's penetrating lyrics, the melodic hook isn't particularly strong. The same can be said about 70s-pop "These Are the Days." In sum, Daigle's eponymous album does show growth but more importantly she doesn't let her label dictate what she should sing. She still sings about Jesus loud and proud and more.
Tags : Lauren Daigle "Lauren Daigle" Album Review Lauren Daigle lauren daigle new album lauren daigle news