Ted Keith's "Banner of Praise: A Worship Project" is Out Now!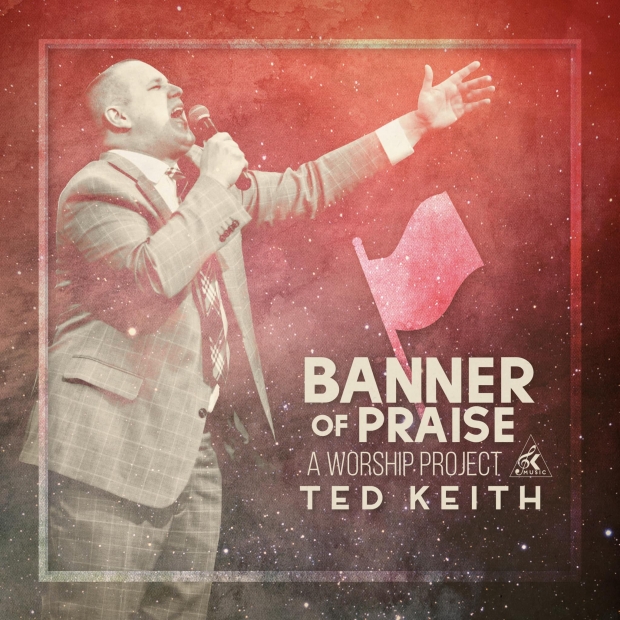 Worship leader and songwriter Ted Keith's debut full-length worship album Banner of Praise: A Worship Project is out now! You can purchase it on iTunes today. CD's are available now at  www.tedkeithmusic.com. The 12 song worship album includes 11 original songs written by Keith and a new arrangement of the classic gospel chorus "Walk With Me Lord."
Keith writes, "There is a constant flow of worship music being created every day. I believe what sets my songs apart from the rest is the simplicity and focused message. The central theme of my ministry and the main message I want to share can be summed up in a line from a song called 'Focus My Eyes' that I'll be releasing on November 11th. At the end of the chorus is says, 'Lord, in all that I say, in everything that I do, I'll live a life that is focused on You.'" 
Keith was born and raised in Indianapolis, IN. He attended Indiana Bible College and graduated with a Bachelor of Arts in Biblical Studies (Major in Theology/Minor in Worship Studies). He began directing a youth choir at his home church at the age of 17 and has been involved in music ministry for over 20 years. Keith, his wife Carina, and son Jackson now live in West Tennessee and attend The River UPC in Parsons, Pastor Ron Wofford.
Keith is passionate about worship music. He loves leading worship, teaching vocals and directing choirs. He has written a number of songs over the last 15 years and is excited to be working with Vanquish Studio to get his songs produced. Keith is launching his ministry, Ted Keith Music, with plans to continue producing new music in the coming years. He looks forward to striving for continual growth as a singer/songwriter and can't wait share his music with churches, teams and choirs across our fellowship.
Here's the tracklist:
1. Let All That Is Within Me
2. Center of My Worship
3. Our Father
4. Rise Up
5. One Thing
6. Send A Revival
7. Closer Than Ever
8. Walk With Me Lord,
9. Alright
10. This Could Be The Day
11. Gonna Shout It
12. Focus My Eyes
Ted Keith will have a full list of resources including: Lyrics, charts, Ableton sessions, vocal help tracks, and a full line of original branded merch on his website.
Follow him on social media @tedkeithmusic for updates.
Tags : Ted Keith "Banner of Praise: A Worship Project" Ted Keith Ted Keith interview Ted Keith new album