Tina Boonstra Hopes Listeners will Feel like They Have Been "Seen" in Her New Record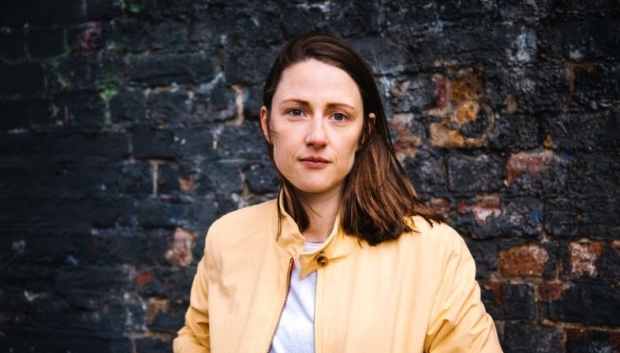 Rising artist Tina Boonstra has recently released her remarkable debut album CIRCLE BACK, START AGAIN. At its heart, this album is a collection of stories. It's varied protagonists - retired nurses, post-WW1 teenagers, teachers, first-century disciples - tell stories of sisterhood, infidelity, doubt, baby-loss and love. Inspired by family legends, conversations with friends and encounters with strangers, CIRCLE BACK, START AGAIN. tenderly asks; what do we do when life doesn't go the way we expect?
Q: Tina, thank you so much for doing this interview with us. Congratulations on the release of your new album. Tell us about the process of how this album was first conceived. 
Hi Timothy, thanks so much for interviewing me. To be honest I never thought I was the kind of person who could record a whole album, it just never occurred to me as an option. But after I released my last EP City of Doubt, a few of my friends encouraged me to go for it, and here we are!  
Q: Why did you title the album CIRCLE BACK START AGAIN?
Circle back start again., is the title of one of my favourite songs from the album and it's all about the idea that sometimes we can feel like we've reached a dead end, like there's no way forward and then somehow, there's a chance to start again. 
That song took a while to get right actually. It didn't really come together until the day that we were recording the vocals.  I was on the train heading down to the studio, frantically trying to finish the lyrics, and even when we started recording the vocals, I wasn't 100% happy with them.  And then suddenly something happened in the studio and I just knew where it needed to go -all of a sudden the song fell into place.
And I felt like it just summed up all the songs on the album. 
All these stories of people finding new ways to live,  to love, to stay human and open-hearted when everything in the world begs for cold-hard cynicism. All of them were brave enough to be honest about the not-knowing part, but also carried hope that, even from these tough situations there would be a chance to be reborn, so that's why we decided to call the album Circle back, start again.
Q: Many of your songs revolve around stories of women from all walks of life rebuilding their lives and forging new paths for themselves. Are these songs biographical of your own story? If so, share with us your own story.
The songs on the album are inspired by my own personal experiences and conversations with friends. A couple of them started from some unexpected interactions with strangers and one of them is a story about my great grandparents.
Actually I  was a bit confused about why I felt compelled to write all these songs about nurses and teachers and mothers.  At first I thought maybe I was going a bit crazy, and then I thought oh maybe they need me to tell their story.
Maybe people like this don't often get a chance to be the lead characters in songs and maybe this is a chance for me to tell their story. But now that it's finished I realised that I needed them to show me how to live when things felt really uncertain. I was in a place that was really hard, and lonely and I was struggling to see what the future could hold for me, and I think writing these songs helped me to feel a little less scared in the face of that unknown.
I think it's true what people say that you write what you need to hear and that's definitely the case for me. I needed these stories and I really hope that they might help other people feel a little less alone too. 
Q: As I was listening to these songs, I felt so engaged with these characters. What or who inspired you to write some compelling story songs?
I'm so glad you like this songs that really means so much to me.  The songs, they just came from all different places and one that I really enjoyed writing was the one about my great granny and Grandpa. I remember my uncle told me a bit of their story and I just couldn't stop thinking about it.  And then when I was at a writing session with my friend Barnabas, he played me this drum beat and the melody for the chorus came to me and I knew that this would be about my great grandparents. About the way they were willing to risk everything to be together, to be so all-in on love, even when they were faced with so much uncertainty, it's so inspiring. 
Q: What were some of the highlights for you in the making of this record?
Recording an album is always such a team effort and I have some incredible people that I work with.  I've loved working with Trevor Michael and the guys in my band (Barnabas Shaw, Alex Iddin). I think with this album we really pushed us ourselves to dig deeper and go further and and try out new things and yeah we just had we just had so much fun working on it
One of the highlights for me was in our second week of recording, we'd got through the tracks that we definitely want to record and we had an extra day and so the guys asked me if I had any other songs that I wanted to work on. 
There was this one that I'd held back a little. I loved it but I wasn't sure whether it was good enough.  I played it through once and Charlie who was playing bass that week straight away was like yeah we should do that one. That song was Grace Riley and it turns out so many people have said that's one of their favourites, so I'm really glad we got to record it 
Q: How do you hope these songs will speak to you listeners?
I really hope that people will listen to this album and feel seen in the songs. Sometimes  when you're going through a difficult period it can feel like you're the only one in the world that's experiencing it and it can feel so lonely and so isolating and so I hope that somehow these songs would be a comfort to people in days when it's really tough.
Q: Are you doing shows to promote the new record? If so, where can our readers find out about your show dates and venues?
I've got some really exciting plans in the works, I can't share all the details yet but watch this space.  The best way to stay in touch is by signing up to my newsletter through my website tinaboonstra.com.
Tags : tina boonstra tina boonstra interview Tina Boonstra debut album CIRCLE BACK START AGAIN