NEEDTOBREATHE Returns this Fall with "CAVES"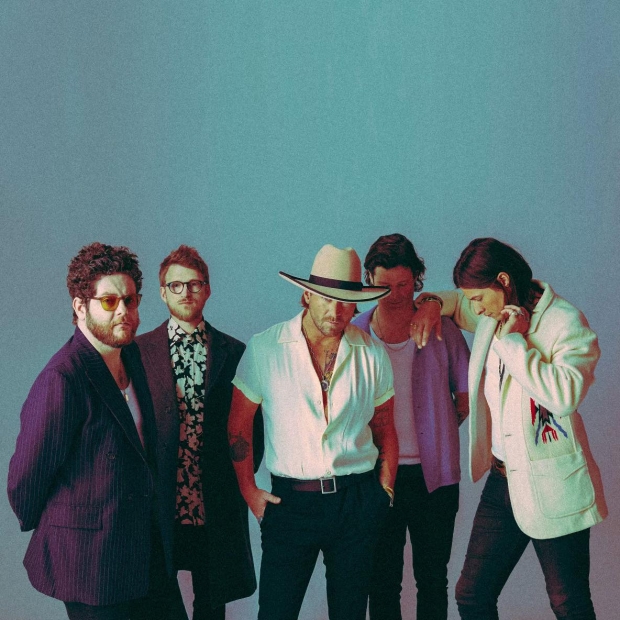 NEEDTOBREATHE are returning this Fall with their ninth album CAVES, which you can pre-save now. Along with a newsletter announcement and social posts, the guys debuted an album teaser trailer that gives listeners just a taste of what is to come later this year.
Caves has been a labor of love for the band. NEEDTOBREATHE reveals that the team spent almost two years to craft this record. They write, "We've worked harder on these songs than any other record we've ever made, and we are so eager to share this new music with you." 
Speaking to American Songwriter, the team went away to the snow-capped mountains of Utah and to the outskirts of Minneapolis for days at a time, working out and honing in on what the album was meant to be. It was a rare, but essential time for the two-decade-old outfit.
"It's so important now for the band to find that time," frontman Bear Rinehart details. "Now we all live in different cities and have different lives in a lot of ways, so I think that time was really important for us to go in there and talk about what we've been going through and what kind of record we wanted it to be."
As for the music direction of the record, This is what Rinehart has to say, "It's not as rebellious as we maybe have been in the past. I feel like most of the songs really have something powerful in there about our life experience and we found that the music that has really connected with our fans has been music that they live their lives to." 
Since 1998, NEEDTOBREATHE have quietly emerged as a dynamic force in rock music, topping the charts, selling out historic venues, and generating hundreds of millions of streams to date. The band have gathered one platinum single, four gold singles, and a gold album. Along the way, "Multiplied" notched their first GRAMMY® nomination. Simultaneously, they performed to sold out crowds at arenas and amphitheaters coast to coast. In addition to garnering two nods at the Billboard Music Awards, they've attracted acclaim from People, Rolling Stone, Forbes, and many more.
In 2020, they sowed the seeds for rebirth with Out of Body. It bowed in the Top 5 of three Billboard charts and reeled in acclaim. Within weeks of its release, the quintet-Bear Rinehart [vocals, guitar], Seth Bolt [bass, vocals], Josh Lovelace [keys, vocals], Randall Harris [drums], and Tyler Burkum [guitar]-stole away to an old historic house in Columbia, TN where they lived together, ate together, laughed together, and recorded together for three weeks in the fall of 2020. They returned home with their eighth album and documentary Into The Mystery [Elektra Records]. It's the kind of record that could only be made by a band who has been through it all and still has enough faith to keep encouraging one another. It's NEEDTOBREATHE. 
Tags : NEEDTOBREATHE NEEDTOBREATHE new album NEEDTOBREATHE Caves