Jesus Culture "Why Not Right Now?" Album Review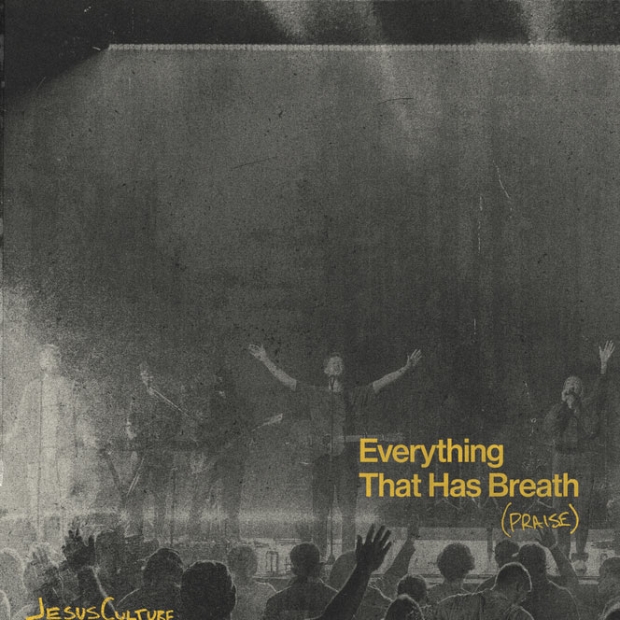 Prime Cuts: No One Else (Tear Down the Idols) (feat. Lindy Cofer), Why Not Right Now? (feat. Bryan & Katie Torwalt), All In (feat. Brett Lee Miller) 
Overall Grade: 3.5/5
Jesus Culture ends their 3-year hiatus with the release of their new 14-track live album "Why Not Right Now?" Long-time fans will notice that this is the first offering without Kim Walker-Smith. Without Walker-Smith's patented sound, it almost sounds as if the team has lost its identity. However, the team tries to make up for this with the recruitment of newer vocalists such as Lindy Cofer, Brett Lee Miller, and Chichi Onyekanne. Meanwhile, other Jesus Culture staples, such as Bryan & Katie Torwalt, Chris Quilala, Derek Johnson, and Chris Quilala continue to contribute to the album.
Recorded live in Costa Mesa, California, you can feel the anticipation of the crowd as they blend in with Bryan & Katie Torwalt on the explosive album opener "Everything That Has Breath (Praise)." The build-up of the song, the atmosphere that it sets, and Katie Torwalt's command of the song, make this one of the best worship set openers to date. Derek Johnson continues to charter the worshipful atmosphere with the average-sounding "Faith for It." Chris Quilala's "Pour Over Me" expounds on the album's theme, by calling upon God to send about a revival. Though a tad repetitive, you can't fault Quilala's passionate delivery.
Continuing on the theme of revival is the title cut "Why Not Right Now?" Led by Bryan & Katie Torwalt, the piano-led "Why Not Right Now?" is essentially a heartfelt longing to show his presence in his church. More predictable is the cliché-ridden "Only One Worthy" which is again salvaged by Quilala's dynamic performance. Picking up the tempo for a more congregational-friendly sing-along is "Let the People Sing."
Among the newer additions, Lindy Cofer is a name to watch. She delivers a 10-minute worship-soaked segment with "No One Else (Tear Down the Idols)." Cofer certainly knows how to use her three-dimensional vocals to draw out the beauty of Christ in a way that is endearing as well as impactful. Cofer's other contribution "Look to the Lamb" is not as stellar but still worth a listen. Brett Lee Miller's "All In," like Hillsong's "Christ is Enough," contains lyrical echoes of the hymn "I Have Decided." The song isn't original, but it is still a compelling song about surrendering to Christ. 
The album as a whole doesn't charter any new ground. The lyrics to all the songs sound recycled. Nevertheless, the worship leaders make what are most average songs come alive. And this by itself is what makes this album worthy of repeated listening.
Tags : Jesus Culture "Why Not Right Now?" Album Review Jesus Culture chris quilala derek johnson Bryan & Katie Torwalt Lindy Cofer