VICTORY Opens Up About Her New Album "My Songs will Serve as a Portal to Heaven"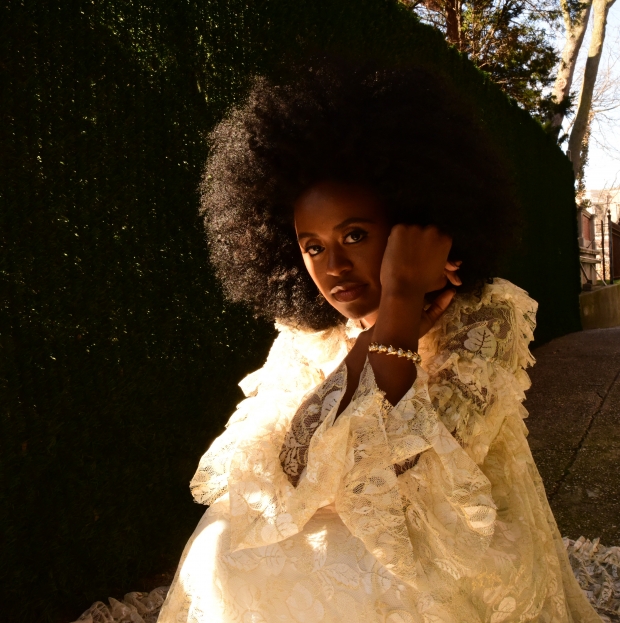 Grammy® Award winning Roc Nation artist VICTORY has recently released her highly anticipated sophomore album, "Glory Hour." The new album showcases the singer/songwriter's distinct vocals, and offers a deeply felt and earnest collection of songs that seek to uplift the soul in dark times. 
Bluesy and soulful, VICTORY, who originally hails from Detroit, Michigan, brings the full measure of her talent to music that blends gospel, blues, folk, pop, and soul musical styles.  From the start of her career, VICTORY has always been about finding fresh ways to express her truth, and though musically grounded in her unique R&B fusion style, "Glory Hour" is a bold and inspirational 18-track collection that marks her first official foray into gospel music. 
Q: VICTORY, thank you for doing this interview with us. How did you first feel God's calling into music ministry?
Thanks for having me! When I was in high school, I discovered that music was a powerful tool for evangelizing. My classmates mocked me for sharing the Gospel but I discovered that if I sang the Gospel, then not only did everyone listen, but they also celebrated me because of my gift and talent.
Q: I believe it is Jay-Z who signed you to your current label. How did that happen?
My family and I sang almost every day in Central Park NYC for 10 years. I would often find moments to sing solo and make a few extra bucks in the park. That's really how I started to sing solo. A gentleman by the name of Jeymes Samuel discovered me and sent a video of me singing Nina Simone's "Feeling Good" in Central Park to Jay-Z who then was impressed and set up a meeting. Shortly after that meeting, I was signed along with my siblings.
Q: I have read that you play multiple instruments on your new record. What instruments do you play?
I play guitar, piano, and bass occasionally. On this album, I'm playing guitar and piano.
Q: Tell us about this new record. What are you most excited about?
I'm really excited for people to experience the timeless message of the Gospel in a sonically innovative way.
Q: I love how you re-interpret the hymns such as "Great is Thy Faithfulness" and "His Eye is on the Sparrow." Why did you decide to re-record these hymns?
I feel that so many Christian artists are trying to be cool and not associate with their grandparent's style of worship. Inadvertently, we're making some of the greatest Christian writings become extinct from society. I want to honor the songs that paved the way for our generation of believers while also forging a path for new sounds and expressions.
Q: Are you excited about touring with Lauren Daigle? What can fans expect from your performances?
I'm very excited to tour with Lauren! You can expect 30 minutes of GLORY from me as I warm up the stage for Lauren. GLORY is always the goal.
Q: How do you hope your songs will impact the lives and faith of your fans?
I pray that my songs will serve as a portal or doorway to heaven. And that when people listen to them, they are carried into the presence of God. That's the goal. 
Tags : victory VICTORY interview VICTORY news VICTORY new album VICTORY Glory Hour