Village Lights Drop a New Live Version of "Christ Our King"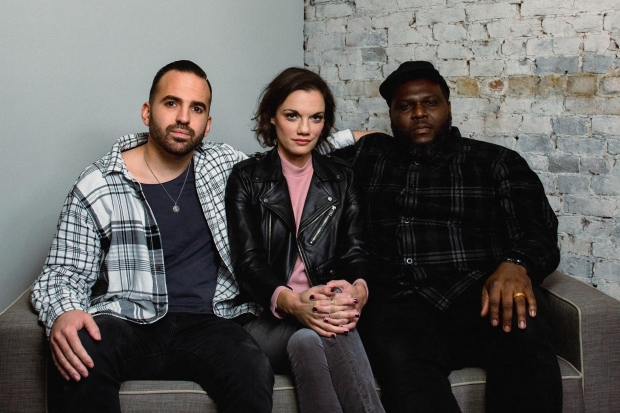 Integrity Music's trio Village Lights has released a new live version of their song "Christ Our King." The original version can be found on their debut album Kingdom.
Pope Francis once said: "Jesus is the center of creation; and so, the attitude demanded of us as true believers is that of recognizing and accepting in our lives the centrality of Jesus Christ, in our thoughts, in our words and in our works." This quote inspired the initial idea for their song "Christ Our King." This song is one that seeks to re-establish Christ as our personal King. Village Lights encourage listeners to recognize what that means: a claim to the Lord and His teachings as the center of our lives. "Christ Our King" is a worshipful song about the centrality of Jesus and the inevitable impact that flows from this reality. 
Village Lights is a multi-cultural collective formed by Sarah Kroger, Ike Ndolo, and Ricky Vazquez. Based out of Tennessee and Arizona, the band unites around the pursuit of fostering a community of worshippers centered around God's inviting love. Their debut self-titled EP and first studio album, "Kingdom," (2021) introduced Village Lights's heartbeat: one of unity, inclusivity and reconciliation wrapped in worshipful devotion.
More than a band, Village Lights is the beginning of a movement of worship and rally cry for those who seek justice in our world and in our Church. Village Lights was birthed from the relationship of three independent artists who often found themselves leading worship together at youth conferences and discovering a shared desire to create more modern worship music for more liturgical church spaces. After a couple of years of busy individual schedules preventing further collaboration, Village Lights recorded and released their first project during the challenging circumstances of 2020-21, which brought a new sense of the crucial importance of community for the band.  
Tags : Village Lights "Christ Our King" Integrity Music Village Lights Village Lights new single