Find Out Who the ASCAP Christian Music Award Winners Are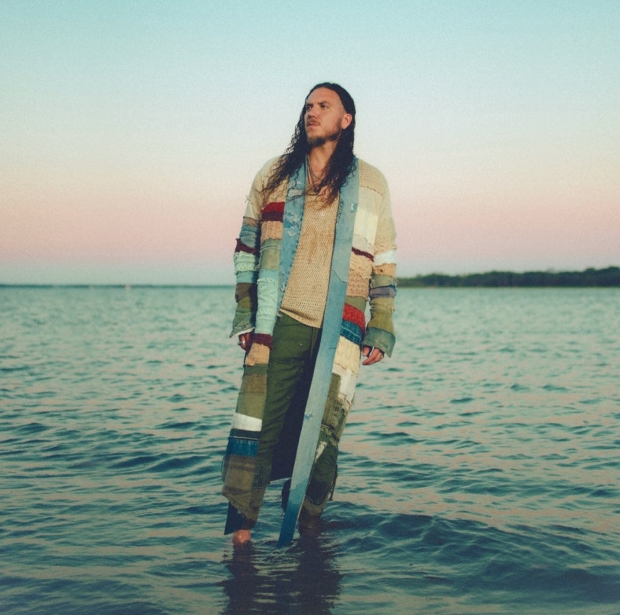 ASCAP, the American Society of Composers, Authors, and Publishers, honored the songwriters and publishers of Christian music's 25 most-performed songs of the past year at an exclusive celebration for its ASCAP Christian Music Award winners in Nashville.
Top honors were awarded to the following:
* Christian Music Songwriter of the Year: Brandon Lake
* ASCAP Golden Note Award: Matthew West
* Christian Music Song of the Year: "In Jesus Name (God of Possible)," David Spencer, David Spencer Songs, Essential Music Publishing LLC
* Christian Music Publisher of the Year: Capitol CMG Publishing
This marks artist and songwriter Brandon Lake's first ASCAP Songwriter of the Year honor with five most-performed songs: "Ain't Nobody," "Gratitude," "Honey in the Rock," "Same God" and "This Is Our God." A Grammy Award-winning artist for his work with Maverick City Music, Lake leads the upcoming Dove Awards nominations with a total of 11 including Artist of the Year, three Song of the Year nominations for titles on which he was a co-writer, and four Worship Recorded Song of the Year nominations on which he also was a co-writer. Lake will release his Coat of Many Colors LP on October 20. Gospel Music Association President and Executive Director Jackie Patillo congratulated Lake as part of a video tribute at the party.
After personal remarks from film star Dennis Quaid (who recently released Fallen: A Gospel Record for Sinners), ASCAP Chairman of the Board and President Paul Williams presented artist and songwriter Matthew West with the ASCAP Golden Note Award, a special honor for songwriters, composers and artists who have achieved extraordinary career milestones. A five-time Grammy nominee, West has had cuts by Rascal Flatts, Scotty McCreery, Casting Crowns (including back-to-back #1 singles), Michael W. Smith and Amy Grant, among others, and has notched 30 #1 songs as an artist and/or songwriter. Amy Grant, Anne Wilson, Michael W. Smith, Casting Crowns vocalist Mark Hall, A.J. Pruis, and Tim Tebow offered recorded messages of congratulations to mark the occasion.
As a songwriter and producer, David Spencer --- co-writer of Song of the Year "In Jesus Name (God of Possible)" --- has amassed over a quarter billion streams and has occupied the top spots on the Billboard and iTunes charts across multiple genres. Recorded and released by Katy Nichole, "In Jesus Name (God of Possible)" was a #1 hit on Billboard's Hot Christian Songs and Christian Airplay charts. Spencer and Jamie Rodgers, Vice President of Essential Music Publishing, the song's publisher, accepted the award.
The ASCAP Christian Music Publisher of the Year Award was given to Capitol CMG Publishing for a remarkable 21st consecutive year with an impressive 10 award-winning titles, including: "Build a Boat" (performed by Colton Dixon), "New Creation" (Mac Powell), "Same God" (Elevation Worship feat. Jonsal Barrientes), "See Me Through It" (Brandon Heath) and "Sunday Sermons" (Anne Wilson). Capitol CMG Executive Vice President Casey McGinty, VP Administration and Operations Kent Draughon and SVP A&R Karrie Dawley accepted the award for their team.
The party was hosted by Williams, Vice President of Nashville Membership Mike Sistad and Nashville Assistant Vice President, Strategic Services, Kele Currier before a crowd of distinguished songwriters, Christian music stars and music industry leaders. Notable songwriters and artists in attendance included Rachael Lampa, Colby Wedgeworth, and Ben Glover.
For a complete list of ASCAP Christian Music Award winners: www.ascap.com/christianawards23.
Tags : ASCAP Christian Music Award Winners ASCAP Christian Music Award Matthew West brandon lake David Spencer Katy Nichole