Natasha Owens Puts Washington, D.C. on Notice with "Party People"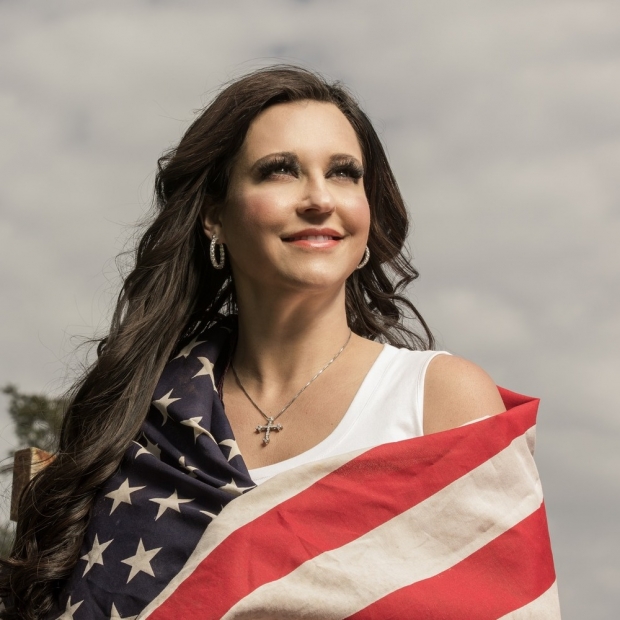 With string of viral hits already under her belt, patriotic powerhouse Natasha Owens returns with her latest single, "Party People," produced by GRAMMY-nominated and multiple Dove Award winner, Ian Eskelin for Radiate Music. 
"I am sick and tired of the ALL TALK and NO ACTION GOP Rinos (Republican in name only)," says Owens. "They have the ability to defund this radical agenda but they choose to partner with the democrats. I have come to the conclusion that they are either being bought or blackmailed. I wanted to show the world how sick we are of the lip service. You are either working for or against the American people. These politicians in Washington and in Texas where I am are not working for us. If they can't put America First, then they don't deserve to lead. The 'Judas' Rino Republicans and Democrats are just one big uniparty that needs to be slapped down and replaced. This is a swamp anthem that needs to be sung from corner to corner of our Great Country. Join with me in calling them out."
Owens started the current trend of patriotic anthems topping the pop charts when her smash hit single "Trump Won," became a viral hit earlier this year amassing over 70 million social media impressions despite shadow banning and widespread reports of posts, retweets and shares being removed on nearly all platforms. The song shocked the music industry upon it's release in March, immediately debuting at #1 on iTunes before debuting at #5 on the BILLBOARD Digital Sales Chart and #2 on the BILLBOARD Country Digital Song Sales Chart. Former President Donald J. Trump even posted about the single at TruthSocial. 
Her latest studio album, AMERICAN PATRIOT, is a bold, proud, powerful concept collection that bridges an unwavering love of country with the themes of faith and family that have always played a significant part in her artistry. The album includes notable tracks such as "2nd Protects the First," "America First," "Stand for Life," and "The Star Spangled Banner," which she has performed  all over the country including at CPAC Texas, CPAC Orlando, Hero's Honor Festival, Susan B. Anthony Pro-Life America Black-Tie Gala, Cotton Belt Festival and a concert performance for President Trump at the America First concert event at Mar A Lago. She's had extensive media coverage including appearances on Fox News, Newsmax, OAN, Huckabee, Real America's Voice, HLN, War Room with Steve Bannon, The Eric Metaxas Show, Lindell TV with Mike Lindell, among others.
Owens exploded onto the Christian Music scene in 2016 and quickly found herself touring with Christian Music's most iconic artists, including Michael W. Smith and Jason Crabb. Her sophomore album, We Will Rise, was named "Inspirational Album of the Year" at the 2018 We Love Christian Music Awards.
For more information, visit www.NatashaOwensMusic.com. 
Tags : "Party People" natasha owens natasha owens new single