Stephanie Nelson Helps Us to "Imagine More" with Her New Book & in This Exclusive Interview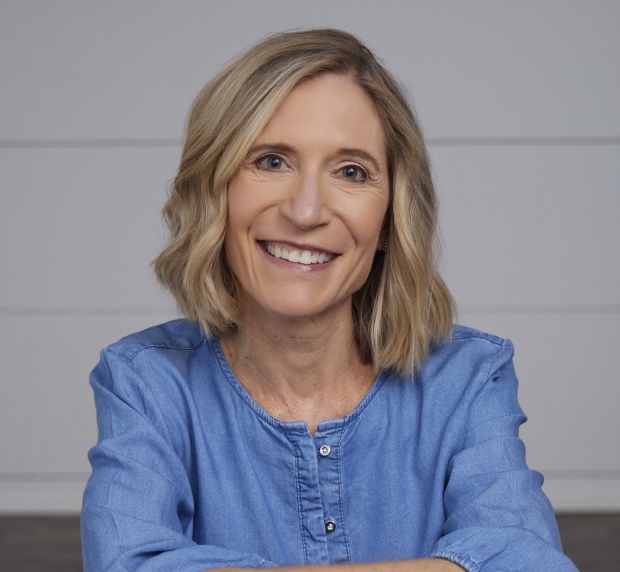 New York Times Bestselling Author and Creator of the wildly successful Coupon Mom movement, Stephanie Nelson releases Imagine More: Do What You Love, Discover Your Potential today (Oct. 10) from Thomas Nelson. Available now at Amazon, this inspiring book is a practical guide that provides a roadmap for anyone who wants to succeed in achieving dreams that may feel too big to come true or for those who feel stuck in life or unable to make progress towards their deepest hopes and dreams. Nelson shares tips on how to fulfill the most cherished dreams by helping readers understand how to use their unique gifts, passions and skills to benefit others while creating a positive impact on the world. 
Nelson is the founder of the Coupon Mom website, which launched the coupon movement that took America by storm in 2008. As a savings expert, Stephanie has appeared on many national and local television news shows, including Good Morning America, the TODAY show, and The Oprah Winfrey Show. Her entrepreneurial Coupon Mom concept started a national cottage industry of other "coupon moms" as she inspired women to start profitable websites in their communities. Her book The Coupon Mom's Guide to Cutting Your Grocery Bills in Half was a New York Times bestseller. Stephanie currently hosts her podcast, Pivotal People. 
Q: Stephanie, thank you for doing this interview with us. Let's start with yourself. Can you tell us about yourself and the Coupon Mom movement?
I've been married 32 years and we have two adult sons. Twenty-three years ago I was a stay-at-home mom with two young boys and enjoyed managing our household budget. I became very skilled at saving money at the grocery store with coupons and began buying food for our local food pantry with coupons. I was able to donate groceries every week that cost me no money when I used coupons, so I began to teach friends how to do the same. Eventually I started a website in 2001 called CouponMom.com, for $35 with dial-up internet. It taught shoppers across the country how to save on groceries and donate items to charity. Media outlets featured my program, and over time other "coupon moms" started similar websites in their cities. As a result, millions of shoppers began using one or more of our websites, and the popularity of grocery coupons peaked in 2011.
Q: What is your new book Imagine More about?
It is about finding a way to use what you love to do to help other people, whether that be a career, project, charity or simply a new way to look at your current life responsibilities. I share stories from my Coupon Mom experience, as well as stories from other people's journeys, to inspire readers to explore the potential for making a difference with what they love to do.
Q: How do we discover God's dream for our lives?
My story begins with hearing a Christian author, Becky Tirabassi, speak on this topic in 2000. She encouraged the audience to begin praying daily, asking God to show us how to use what we loved to do to help other people. We need to ask Him.
Q: How can you tell if it's God's dream and not our selfish ambitions?
That's the big question. I believe the closer we can get to God, the better we can get to know Him. The more time we spend learning about Him and experiencing a relationship with Him, the more clarity we will have. Everyone's experience is different. In my experience, it seems whenever I am pushing an idea that isn't working, it seems to be from myself. When I let go, it seems a door opens that I didn't expect. For me, that always feels like God's plan because it's the one that works. It's the one that ends up helping other people.
Q: In your experience, what factors often hinder people from dreaming bigger?
It is impossible for our human brains to know the future, so when we try to imagine a future, it can be based on our past experience. If we haven't experienced our big dream yet, we think things are impossible, which is limiting. But nothing is impossible with God. It's OK to dream really big-even if it's something you've never done before.
Q: How can your new book help us to imagine more?
My hope is that readers will be able to understand and relate to the stories of the ordinary people who experienced extraordinary journeys and success by trusting God, by taking one simple step at a time. The book provides a process and a roadmap to help readers identify what they like to do, who they like to help, and how they can begin their own exciting journey to make a difference in the world. Readers will learn that they can begin pursuing their dreams, regardless of limitations.
Q: Tell us about your own God-inspired dream and how God has helped you accomplish it.
When I started my Coupon Mom website in 2001, I had no extra money to grow the website, and I had no experience with technology. My dream was that millions of people would learn how to donate food to charity at no cost and that food pantry clients would have an abundance of food. In spite of obvious challenges, over time, we did reach millions of people. Eighty percent of Coupon Mom site members reported they donated food to charity as a result of using the program. Over the years, doors that seemed impossible opened to me, and our growth exceeded my most audacious dreams. There were so many experiences that could only have been orchestrated by God-which has strengthened my faith. As I embark on new projects today, I have a comfort in knowing that even if I don't see it yet, God has a plan and I can follow Him step by step.
Q: Tell us more about the Imagine More Project and how 100 percent of your author proceeds from the book will be given as grants to dreamers?
When I began my website, I entered an essay contest sponsored by the Dannon yogurt company for people who were starting charitable endeavors. I entered and won $1,000.
That allowed me to buy a computer and upgrade to high-speed internet, which was a tremendous help. So I have an understanding of how financial support can really help dreamers who are starting new projects. I'm excited about helping dreamers get their ideas off the ground with my book advance and all additional earnings from book sales. The tagline for the Imagine More Project is "We give small grants to people with big dreams." In addition to grants, we hope to build a community of dreamers to learn from and encourage each other. The Imagine More Project will provide educational opportunities, mentoring, coaching and encouragement for members of the community.
Q: Where can our audience find a copy of the book and learn more about you and the Imagine More Project and resources?
The book is available at imaginemorebook.com and any other bookseller. Learn more about The Imagine More Project at StephanieNelson.com/ImagineMore.
Tags : Stephanie Nelson Stephanie Nelson interview Stephanie Nelson author Stephanie Nelson new book Stephanie Nelson news Imagine More