New York Times Bestselling Author Stephanie Nelson Inspires Readers with "Imagine More"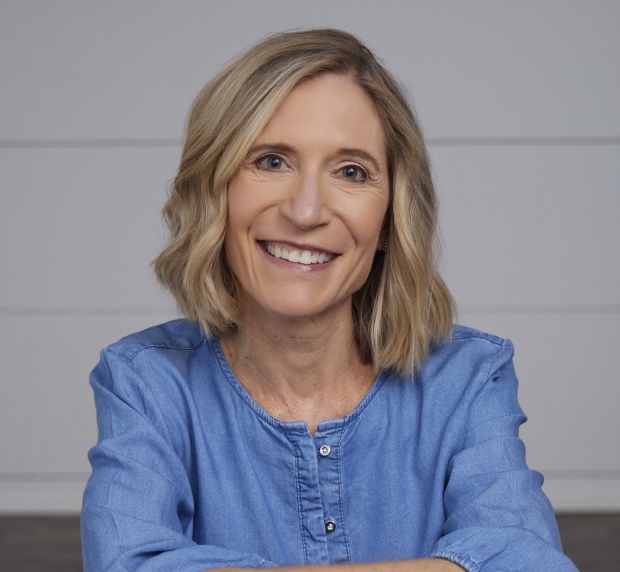 New York Times Bestselling Author and Creator of the wildly successful Coupon Mom movement, Stephanie Nelson releases Imagine More: Do What You Love, Discover Your Potential Oct. 10 from Thomas Nelson. Available to preorder now at Amazon, this inspiring book is a practical guide that provides a roadmap for anyone who wants to succeed in achieving dreams that may feel too big to come true or for those who feel stuck in life or unable to make progress towards their deepest hopes and dreams. Nelson shares tips on how to fulfill the most cherished dreams by helping readers understand how to use their unique gifts, passions and skills to benefit others while creating a positive impact on the world.
As the creator of CouponMom.com and jump-starter of the coupon craze that started in 2008 with the recession, Nelson knows first-hand what it is like to hold onto dreams that seem bigger than one's abilities. Using her story to unpack life lessons, she shares a path to:
*Banish fear and embrace opportunity 
*Develop a vision and pursue dreams 
*Identify God's plan to use one's abilities to help others
*Build community by including others in personal success
"It's never too late to imagine more, chase your dreams and have an impact on the world through using your unique gifts and talents," shares Nelson, who shows readers how to exchange their ordinary for God's extraordinary.
"This book will help you discover God's ideal plan for you as I share practical strategies for discovering and implementing your new ideas," continues Nelson. "You can build a successful business or a charitable cause, even while being a parent with young children or a busy executive. Our plans may take more time to jumpstart because of time constraints, but as it turns out, that will probably be the perfect timing. God won't ask us to choose between the life situations we love and the dreams He gives us. It can all be one life path."
New York Times Bestselling Author and Dream Big Podcast Host Bob Goff adds, "This book is for anyone who is ready to imagine more for their life and take action towards their dreams. Stephanie shows readers how to identify their passions and find their unique path toward a fulfilling and joyful life."
In conjunction with the October release of Nelson's new book, the Imagine More Project will also be available. The project offers educational resources, community support and small grants to people with big dreams - people who are launching exciting ideas that help others in meaningful ways. More information and specific details to be announced in October.
"My hope is that reading this book will prompt an idea for you," encourages Nelson, "The Imagine More Project will provide resources and opportunities for dreamers to get to know each other, learn from other dreamers who are further along their path and encourage one another."
For all the latest Imagine More news and information, visit www.thomasnelson.com/p/imagine-more-nelson-books/ or go to https://stephanienelson.com/books/, Facebook, Instagram and YouTube. Nelson can also be heard sharing the stories of inspiring people and the lessons learned on their journeys as featured on her Pivotal People Podcast. Listeners may sign up for the newsletter to find out when each new episode airs at www.stephanienelson.com/podcast/.
Tags : Stephanie Nelson Stephanie Nelson author Stephanie Nelson news Thomas Nelson Imagine More: Do What You Love Discover Your Potential