CAIN "Jesus Music" Album Review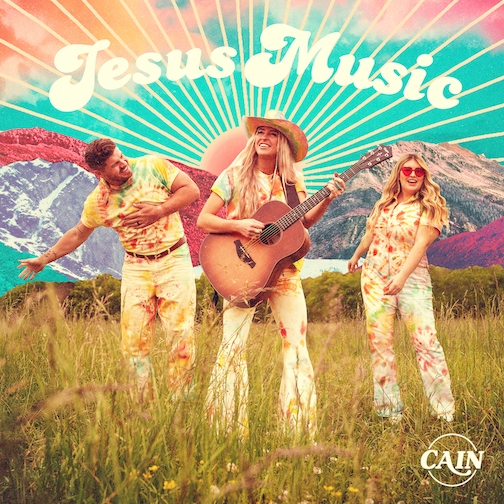 Prime Cuts: Lifeline, Now That I Know You, 10 and 2
Overall Grade: 5/5
File CAIN'S "Jesus Music" under essential listening. CAIN'S latest offering gives CCM's love for cliches and recycled melodic riffs a hiatus by presenting 11 songs with thoughtful lyrics and carefully crafted tunes. While many bands are content with overused high school love letter vocabulary to express their love for the Savior, CAIN demonstrates creativity in expressing their lyrical ideas. The title cut "Jesus Music," which speaks of the power of worship music in helping us through our most challenging times, name drops countless worship classic titles (such as "Mighty to Save," "10,000 Reasons," "God of Wonders," and many others). For those of us who are acquainted with these tracks, we can't help but also remember how these classic tunes have helped us in our journey. 
"WWJD," meanwhile, keys in a cultural moment in the late 90s when WWJD (What Would Jesus Do) was at the wristband of many teenagers. Despite being a fad that died off (as the song reminds us) in 2003, the question is still relevant today. For those who think CCM has lost its melodic streak, listen to the catchy "Wings." Based on Isaiah 40:31, the song details how those who trust the Lord can "fly with wings like eagles/Soar high above it all." The 90s-pop-country sounding "Any More" is another superior piece. Here, the trio invites us to look to the Cross when we doubt God's love, a track we must repeatedly return to.
The album's theological heartbeat is the worship ballad "Now That I Know You." CAIN is spot-on when they remind us that the anecdote to fear is not in being equipped with better self-help techniques. Instead, it is to know God better. This gorgeous ballad captures this truth gloriously when the tri sings, "Now that I know You/The storm that used to take me out is just a gentle rain falling down/Now that I know You/The dark that used to scar me them is now Your shadow I am hiding in." More heartfelt moments abound with "Lifeline," an ode to Christ's salvific act communicated with verve. "10 and 2" is a story about a parent teaching his son to drive; however, the song can also symbolize our relationship with our heavenly Father.
Don't let the multi-colored album sleeve mislead you to think this is a pomp and shallow effort. Instead, we have here 11 beautifully crafted songs that canvass issues of faith and how we can live it out amid life's challenges. This is essential listening.
Tags : cain CAIN "Jesus Music" Album Review CAIN Jesus Music CAIN new album