Mark Lowry and Andrew Greer Launch All-New Film Series Podcast.
GRAMMY and singer/songwriter/author and GMA Mark Lowry-winning singer/songwriter/comedian and GMA Hall of Fame member ®DOVE Award nominee Andrew Greer have launched DINNER CONVERSATIONS WITH MARK LOWRY AND ANDREW GREER, an all-new film series podcast.
Dinner Conversations is based on the concept that communion begins with good conversation, and good conversation often begins around the dinner table. The first season, consisting of 10 episodes, finds Mark and Andrew inviting acclaimed artists, authors, and topic experts to gather around the dinner table to weigh in on a broad range of thought-provoking human interest conversations.
"In our modern day culture where we are constantly striving to be 'heard,' it is becoming increasingly important to make space in our lives for good conversation," explains Andrew. "Some of the best conversations I have been a part of began around the dinner table. I keep thinking, If we could really listen to one another, perhaps we might also hear from God. So I am thrilled to host this series of table talks with my friend, Mark."
Subtitled "Turning the Light On One Question at a Time," Mark explains the show's discussion-starter premise, "I love conversations that make me think. My buddy, Andrew, and I first met last year during an interview that inspired new thoughts and new ideas in both of us. I think the trend in podcasts is to provoke fresh thoughts through good conversation. With the help of our guests-some of our favorite good thinkers and table talkers-I am excited to help fire up a new batch of conversations in our homes, in our communities and within ourselves through Dinner Conversations. There's one seat left ... and it's yours!"
Some of the season premiere episodes of Dinner Conversations include:

"Comic Grief" featuring Chonda Pierce and Ken Davis
"Blessed Are the Blended" featuring Sandi Patty
"What's the Point of Grace?" featuring Point of Grace
"Adopted, Aren't We All?" featuring Mark Schultz
"Fear, Forgiveness and Friendship" featuring Patsy Clairmont, Anita Renfroe and Jan Silvious.
The show's title sponsor is Project Beautiful, an organization focused on human trafficking prevention. By targeting potential victims, Project Beautiful monitors have strategically intercepted 12,000 people from the traps of sex traffickers. The organization also provides post-rescue care for victims and helps prosecute traffickers.
We are thrilled to partner with Mark and Andrew on Dinner Conversations," shares Doug Dvoak, Executive Director and Sr. Vice President of Project Beautiful. "Slavery still exists in the world, and that is a conversation everyone needs to hear. We love the desire they have to start the conversation and partner with us at Project Beautiful to save lives from human trafficking."
Dinner Conversations is Produced and Directed by Andrew Greer and Mark Lowry serves as Co-Producer. Celeste Winstead is Executive Producer, and Chris Cameron of Center Street Recording is Assistant Director.
Viewers can subscribe to Dinner Conversations with Mark Lowry and Andrew Greer by clicking here.  Dinner Conversations can be viewed on YouTube, iTunes, Stitcher Radio, SoundCloud and many other popular audio and video podcast outlets.
ABOUT MARK LOWRY
Mark is an internationally known singer, storyteller, humorist, As a staple member of the GRAMMY®-award-winning Gaither Vocal Band, Mark has served as the sidesplitting comedic sidekick through Bill Gaither's best-selling HOMECOMING video series and live tours. His musical recordings have earned him multiple Dove Awards, the highest honor in gospel music.author and songwriter. His world-famous lyric to "Mary Did You Know?" resulted in one of the most loved modern Christmas songs of this century. Co-written with Buddy Greene, the captivating Christmas tune has been recorded more than 400 times by a broad base of music luminaries like Pentatonix, Reba McEntire, Michael English, Sandi Patty and Rascal Flatts.
A deep thinker with an outrageous sense of humor (for which he often credits Attention Deficit Disorder), Mark's life work consists of a deep discography of gold and platinum recordings. But it is Mark's desire to communicate profound truths through songs and stories that keep his multi-generational audience on the edge of their seats. "I leave the lights up in the audience so I can see the audience," Mark comments. "I love getting closer to the people. And I treasure the serendipitous moments when God shows up, without warning, but very expectedly."
A native Texan, when Mark is not ping-ponging cross-country on tour, he settles down in Houston. Visit Mark online at marklowry.com.
ABOUT ANDREW GREER
A six-time Dove Award-nominated singer/songwriter and respected author, Andrew Greer is known for his old soul sound and thoughtful prose. His folk-gospel discography displays a deep affection for vintage spiritual songs, instinctively captured on his critically acclaimed Angel Band hymn series, having reached the Top 10 on Amazon and iTunes' mainstream charts upon release.
"Hymns are as true to my human experience as my own catalog of songs," Andrew shares. "In fact, if it hadn't been for the impact of those indelible tunes, I may have never fallen in love with music, or been introduced to God." Andrew's 2013 recording, All Things Bright & Beautiful, held the #1 position on Nielsen Christian SoundScan's Instrumental chart for 25 consecutive weeks.
On tour dates at home and abroad, Andrew has shared the stage with folks like Amy Grant, Andrew Peterson, and Brandon Heath. His songs have been recorded by artists like Jaci Velasquez, Seth & Nirva, and John Tibbs. And his stories have appeared in publications like Christianity Today, In Touch and CCM Magazine. Andrew's second book - Winds of Heaven, Stuff of Earth: Spiritual Conversations Inspired by the Life and Lyrics of Rich Mullins - released on Worthy Publishing this fall.
Also a native Texan, Andrew now gladly calls Franklin, Tennessee home. Visit Andrew online at andrew-greer.com.
ABOUT PROJECT BEAUTIFUL
Project Beautiful is a community of people who give monthly to Love Justice International to save precious lives from sex trafficking and slavery. Since 2004, Love Justice International (formerly Tiny Hands International) has worked primarily in Nepal, Bangladesh, and India, but they have recently expanded into South Africa, Mongolia, Zimbabwe, Malawi, and Thailand. Through transit monitoring and interception, they attack trafficking at the most strategic moment-while it is in the process of occurring and BEFORE women and children have been exploited or enslaved. Love Justice staff have intercepted over 12,000 people to prevent them from being trafficked. For more information, visit www.ProjectBeautiful.org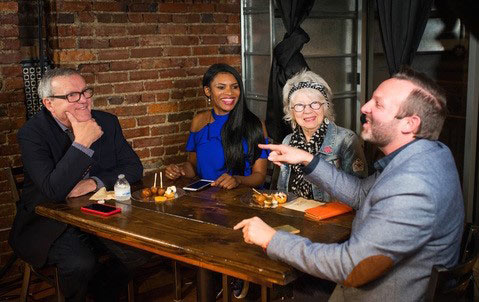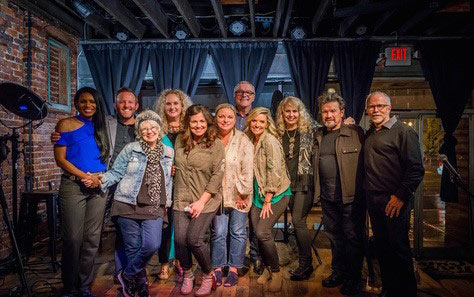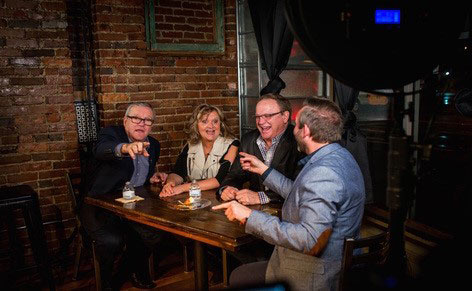 Tags : Mark Lowry andrew greer DINNER CONVERSATIONS WITH MARK LOWRY AND ANDREW GREER