Celebrate Advent with "The Weary World Rejoices" Devotional
If you're still looking for an Advent devotional resource to go through with your family, friends, or church small group this December, consider picking up a copy of The Gospel Coalition (TGC)'s new release The Weary World Rejoices. The book, edited by Melissa Kruger, presents 25 devotional readings that you can use every day in the month of December as we count down to the big day. Presenting writings from top-notced evangelical writers, such as Kruger, Collin Hansen, Megan Hill, Justin Dillehay, Samuel James, Brett McCracken, and others, this book will certainly help us to reflect deeper on the reasons why Jesus came.
Advent exists to remind us that, while darkness surrounds us and troubles exist, the hope of Christmas isn't far away. As you acknowledge that this hurting world is in need of real hope, you'll have eyes to see this season through the same lens as the people waiting for a Messiah thousands of years ago. 
Here's the synopsis of the book: "For generations, churches and families have used Advent wreaths to help prepare for celebrating the Lord's birth at Christmas. The evergreen wreath symbolizes eternal life and includes four candles-typically three purple and one pink, with a white candle in the middle that symbolizes the purity of Christ. Various traditions assign different topics to each candle, and the candles are usually given names to remind us of the good news of Christ's birth.
To celebrate this season, TGC's editorial team put together 25 devotional readings that use the Advent wreath as a guide to focus hearts and minds on Christ during the month of December. Structured around traditional Advent themes-hope, peace, joy, love, and faith-these reflections will encourage your heart in this season of celebrating Christ's first coming, and longing for his second."
Melissa Kruger serves as director of women's content at The Gospel Coalition. She is the author of Envy of Eve: Finding Contentment in a Covetous World, Walking with God in the Season of Motherhood, In All Things: A Nine Week Devotional Bible Study on Unshakeable Joy, and Growing Together; Her husband, Mike, is the president of Reformed Theological Seminary, and they have three children. She writes at Wits End, hosted by The Gospel Coalition. 
The book is now back in stock at Amazon, though copies are selling fast. Order today to receive the book in time for the start of Advent next week! Alternatively, you can get the ebook version for half price in the TGC store.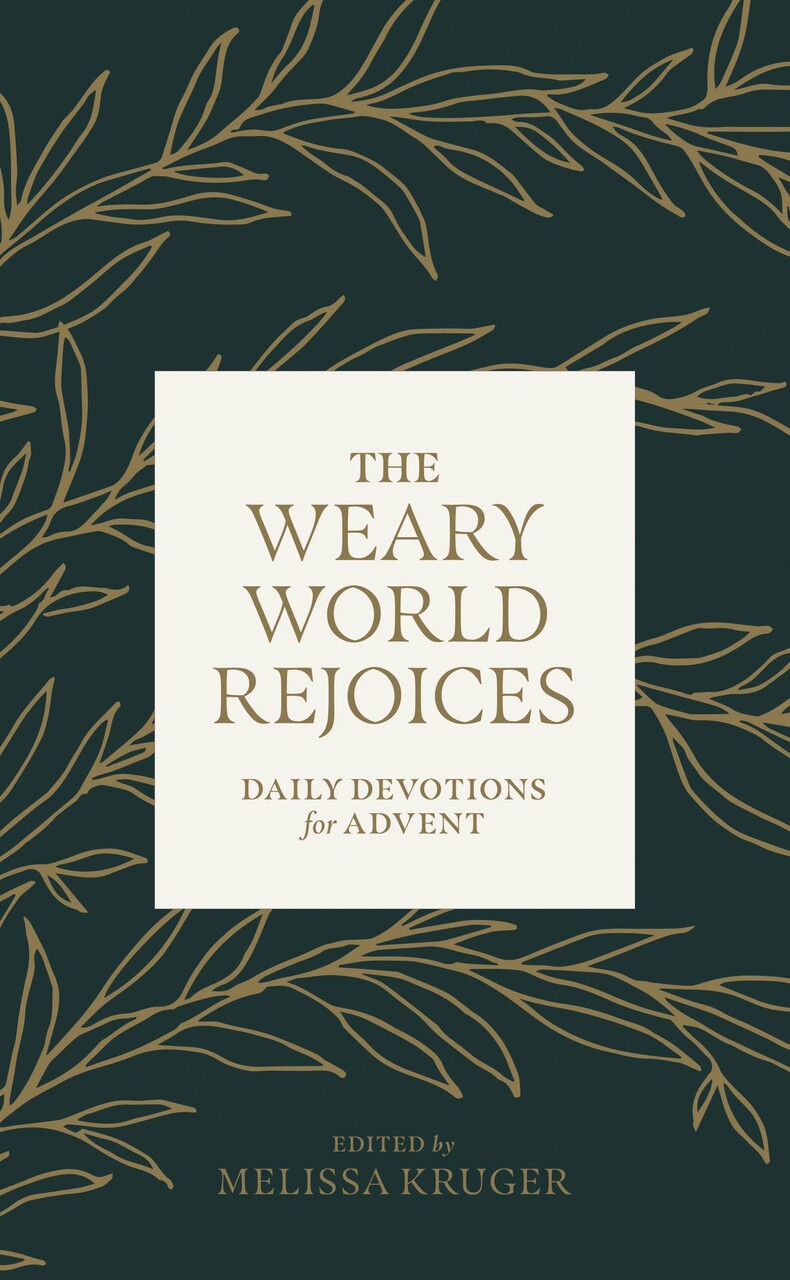 Tags : the gospel coalition The Weary World Rejoices Melissa Kruger Advent Reading Christmas