What We Know About Dan Bremnes' New Album "Into The Wild"
Juno Award winning & 15-time GMA Canada Covenant Award winning singer/songwriter Dan Bremnes is set to release his second full-length project with Curb | Word Entertainment Into The Wild. Here's what we know about the new album:
1. The album releases on June 17, 2022. Fans can pre-order/pre-save/pre-add HERE.  
2. Produced by Mike Wise, Andrew Bergthold, Benjamin Backus, Mark Campbell and Abe Parker, Bremnes' new album grafts pieces of his global expeditions into a sonic landscape that's both diverse and accessible. Full of gratitude for the present, adoration for his wife, and hope amidst uncertainty, Into The Wild features lead single "Hold You Tight," as well as previously released selections "Run Away With Me" and "Wouldn't Change A Thing." 
3.  As an additional preview to the record, Bremnes has just released his new single "Lover Of My Soul:" Bremnes marvels at the mystery of a God who stays when we give Him every reason to walk away. Loaded with urgent strings and a high church choir, the heartfelt chorus transitions into a final bridge of total surrender. The award-winning Canadian-bred artist penned the worshipful song with Carter Frodge and former Tenth Avenue North frontman Mike Donehey, who co-wrote seven of the album's 10 tracks. 
4. Here's a listen to "Lover of My Soul:"
5. Into The Wild Tracklisting:
"Into The Wild"
"Run Away With Me"
"Hold You Tight"
"No One Loves Me Like You Do"
"Wouldn't Change A Thing"
"Lover Of My Soul"
"Good Life"
"One Day At A Time"
"Fingerprints"
"Love Me"
6.  Here's the album cover: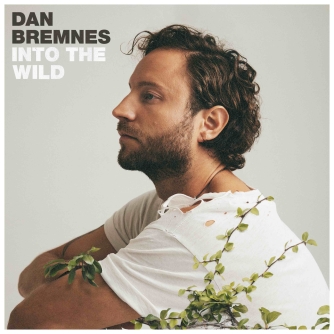 Tags : dan bremnes dan bremnes news dan bremnes new album Dan Bremnes Into The Wild Curb Records