World Justice Advocate Danielle Strickland on Finding Hope in a Desperately Harsh World
Social justice advocate, speaker, trainer and author Danielle Strickland is gearing up for the release of her next book - The Other Side of Hope: Flipping the Script on Cynicism and Despair and Rediscovering Our Humanity (W Publishing / August 9, 2022).
Her work has taken her to the most impoverished and depressed corners of the world, where she has worked to fight drug addiction, sex trafficking, mental illness, and violence, some of which she experienced personally in her childhood. Acutely aware of how cynicism (an inclination to believe people are motivated purely by self-interests) leads to despair (the complete loss of hope), Danielle offers a cure for the plague that threatens to overcome our culture, including Western Christianity.
The cure is neither a Pollyannaish optimism nor a snake-oil formula. Instead, in this creative flip book, Danielle invites us to witness hope at work in the world from two vantage points. Side A is an artful canvas of fifteen stories about times when the God of hope lifted people, including her, from impossible situations. Side B offers a framework for Danielle's theories of how hope operates in the world-not as a thing that can be summoned or controlled, but as evidence of God working to transform our experiences through deeply human postures of love, honesty, and humility.
Readers can begin reading on either side. Together the stories and theories offer a new way of making room for hope to bloom in our lives and relationships through:
Creating space in our lives for sorrow
Believing that humans are God's good creation
Comprehending the magnitude of God's love
Understanding that suffering does not equal defeat
Adopting honest humility
Recognizing our dependence on God
Practicing spiritual disciplines that help us counter false beliefs.
With humor, humility, and an unshakeable faith, Danielle lifts readers out of the mire of current circumstances to find hope not only in their own lives, but to shine that light of hope for others.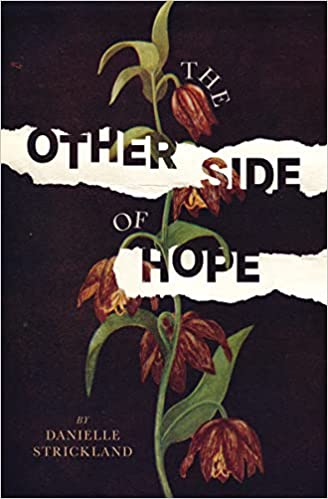 Tags : Danielle Strickland Danielle Strickland new book Danielle Strickland news The Other Side of Hope: Flipping the Script on Cynicism and Despair and Rediscovering Our Humanity