Don Moen Reflects Upon Working with the Late Jack Hayford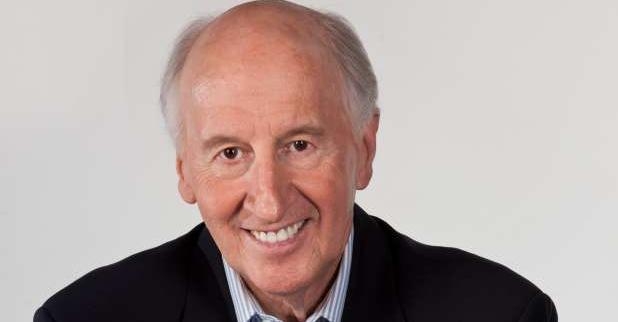 Veteran worship leader and former president of Integrity Music, Don Moen takes the time to reflect upon the passing of Jack Hayford. He passed away on Jan. 8, 2023, at 88. Hayford authored (or co-authored) more than fifty books and composed 500 hymns and choruses, including the internationally known and widely recorded worship song "Majesty." Other songs co-written or written by Hayford include "All Heavens Declare," "Almighty," "I Want to be Where You Are," and others. 
Moen reflects upon the time when he was the preident of integrity Music and working with Hayford on his various worship albums, "Jack was an integral part of the team that helped create a series of three musicals, God With Us, God For Us, and God In Us during my time at Integrity Music. Many hours were spent working with Jack on the narrations between songs. He had a brilliant way of making the profound simple; saying things just the way we wished we could.
"In one instance, I had been sharing my heart with Jack about what I wanted to say and the tone I wanted for the musical God With Us. Jack listened thoughtfully, and after a few days, humbly asked, `how's this Don?' Of course, it was brilliant. This is what he sent:
 
"`God said He will cause righteousness and praise to spring forth through all the earth. Today everywhere you turn, there is a new song, a new spirit of worship, a new sound of rejoicing.
 
"Something significant is happening. God Himself is doing a new thing among us. The Holy Spirit is resurrecting living worship among His people, paving the way for the King to visit us in ways we've not known before. And just as we've sung, `We Want To Be Where You Are,' He wants to be where we are... in our towns, our churches, our home, and in our hearts.
 
"I really believe God arranged for us to gather tonight because He wants to demonstrate His grace and glory. As deserving as He is of our worship and as much as He delights in our praises, He didn't design this practice for His benefit. Worship is for our sake, because worship is the atmosphere which welcomes His presence and gives place to His mighty works. So friends, this meeting is His idea. He brought us together to move among us. God With Us!'"
 
Moen offers his thanks to Hayford and his legacy. "Thank you Jack, for all you have done to impact my life and the body of Christ around the world. I will miss you, but I will see you again my friend."
Tags : Don Moen jack hayford Pastor Jack Hayford death Pastor Jack Hayford funeral