Melanie Waldman Partners with Palace for New Single "Overwhelmed"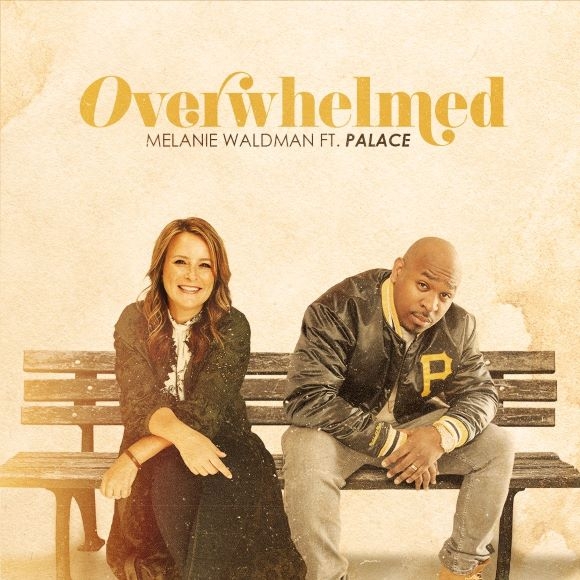 Melanie Waldman announces the release of her newest single,"Overwhelmed" featuring Christian Rapper Palace, written by Michael Weaver, Phil Wickham and Palace and produced by Sam Hart. "Overwhelmed" has been dropped to radio (via Play MPE®) and is the first single from Melanie's forthcoming EP of the same name. 
Waldman writes, "In 2014, when Big Daddy Weave released their single 'Overwhelmed' I was leading worship for my church's Celebrate Recovery ministry. I led the song for a community of believers who were desperate for Jesus, and I watched as He worked through this song to reach the deep recesses of people's hearts. This experience stuck with me over the past decade and that's why I'm so excited to be partnering with Palace to reimagine this song for a new generation of people desperate for Jesus." 
Palace adds, "The first time I heard the song was when Sam sent over Melanie's rough mixes. I was blown away by the passion and cry for God I heard. I pray this song will evoke awe and wonder in our great God for a new generation of people." 
Tags : Melanie Waldman "Overwhelmed" Palace Melanie Waldman Melanie Waldman new single