Disciple is Back with "The Executioner" Their First Single in Over Three Years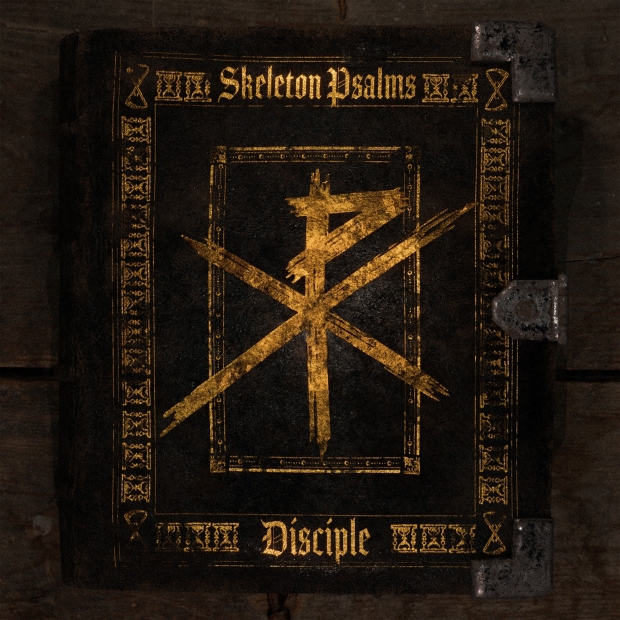 Christian rock band Disciple is back with the release of their new single "The Executioner." The song is first release from Skeleton Psalms, the band's upcoming full-length album, due out from Tooth & Nail Records on April 28.
"The Executioner" delivers the signature musical ferocity and spiritual weight that listeners have come to expect from Kevin Young (vocals), Josiah Prince (guitar), Joey West (drums) and Andrew Stanton (guitar). it's a trademark that carries throughout the songs that comprise the new album.
"The song is about coming to grips with your flaws, your failures, your shame, your sin," frontman Kevin Young explains. It's realizing that no, I don't want to celebrate anything about what I've done in this life. I want to lay my life down in exchange for a better one that God has for me."
The mainstay rockers also released a music video for "The Executioner," directed by Joel Burris. With visuals as bleak as the song's crushing riffs and stark lyrics, the music video provides insight into the song's themes. You can watch the video below.
Young says, "We wanted to do a video that had an executioner in it, a video about really coming to grips with letting go of your life. I think that's the part of Christianity that's so beautiful. You get to this place where you're ready to let go of all that you've had, ready to surrender and give yourself to God. We're always ready to receive from Him. But the moment when we're ready to surrender everything to Him, that's the death to ourselves. The idea of laying down my life becomes this beautiful idea, as opposed to a dark and sinister idea. I sing 'my beautiful executioner.' This is what I want." 
Fans were introduced to "The Executioner" the same day that Disciple embarked on Winter Jam, the annual 40 city Christian music megatour that will span coast to coast between now and the end of March. A full list of tour dates is available at disciplerocks.com/tour. The band is also offering exclusive Tour Bus Experience packages for Winter Jam's duration, which can be purchased at tourbusexperience.eventbrite.com.
You can find "The Executioner" on all platforms at  https://ffm.bio/disciple, where Skeleton Psalms will also be available to presave.
Tags : Disciple disciple new album Skeleton Psalms The Executioner