Author Tammy Hotsenpiller Shares Exclusive Insights about Fasting and Miracles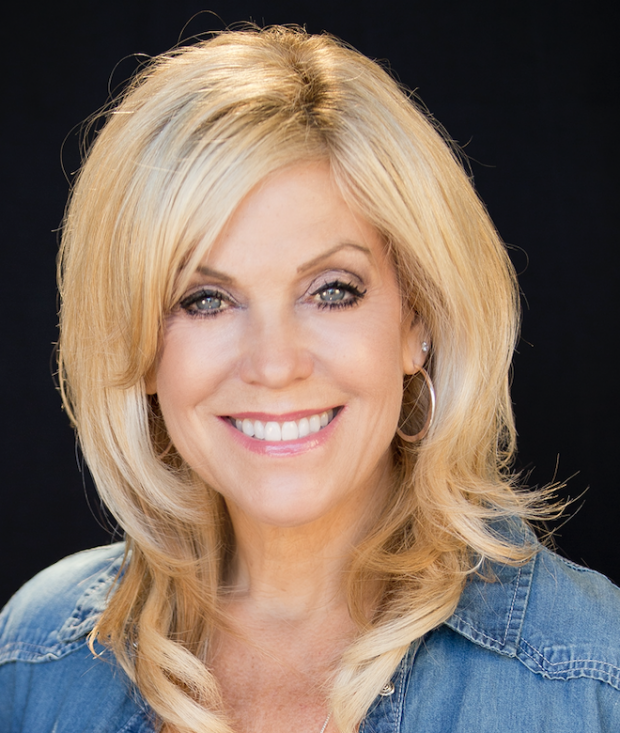 Do Christians believe miracles still exist today? Do they believe they can actually experience a miracle? Many believers practice biblical fasting as a way to have God answer their prayers, but do they realize that fasting can actually bring about miraculous breakthroughs?
President of Total Life Coach, Founder of Women of Influence, and Senior Pastor of Influence Church, Tammy Hotsenpiller, bases her new book, Fasting for Miracles: A 21-Day Journey to Seeing Faith Become Reality (Charisma House, ISBN-13: 978-1-63641-174-3), on the Scripture verse Mark 9:29 that says some things only happen through prayer and fasting. The certified personal life coach and pastor takes readers step-by-step through the power and discipline of fasting and teaches them how fasting will help exercise their faith to see breakthroughs and miracles.
We are honored to be able to catch up with Tammy for this exclusive interview.
Q: Thank you for doing this interview with us. Let's start with yourself: tell us about who you are and your current ministry.
My name is Tammy Hotsenpiller. And I am an author, life coach, and leader of a national women's movement. I'm the president of Total Life Coach, LLC and the founder and director of Women of Influence. I also serve as lead pastor with my husband Phil Hotsenpiller at Influence Church in Anaheim, CA. And most importantly I am a mom and grandmother to three wonderful children and seven beautiful grandchildren! Not only do I have a passion to see people walk into ALL God has created them to be, I also have a passion to see people encounter the God of miracles, through the discipline of fasting! Which you can read all about in my new book, "Fasting For Miracles!"
Q: In your new book, you talk about fasting. What's biblical fasting and how is it different from secular fasting, such as fasting to lose weight or for medical reasons?
That is such a great question! Unlike Intermittent fasting, which is the new fad and buzz word! Biblical fasting is something you do unto God. While intermittent fasting is healthy and at times even needed, it does not affect your prayer life or move the heart of God like a spiritual fast does. There is something beyond the physical realm that unleashes the power of God. When we choose to do a spiritual fast, we are making a sacrifice to say that we are hungry for God to move in our lives above anything else!
Q: What's the relationship between fasting and miracles?
When we fast, we are choosing to temper our flesh and to surrender completely to the goodness of God. Matthew 17:21 tells us that some things only come by prayer and fasting. Jesus made the relationship between prayer and fasting explicit. I don't know about you, but when Jesus says something-He means it. Believing is powerful, prayer is powerful, but sometimes we must pray, fast, and expect our miracle!
Q: Have you experienced a miracle via fasting? If so, can you share with us about it?
You know, I actually did not grow up with the knowledge of fasting and how it can usher breakthroughs and miracles into your life. I actually did not do my first fast until I was well into my adulthood. And YES! I did experience God do a miracle and show me the supernatural power of spiritual fasting. When my husband and I first started Influence Church we did not have a building of our own. And trust me, through all the physical efforts you could think of, we tried to raise money for a building. We actually had a man promise us a check that would cover the provision that we were hoping for! And would you believe it, a week before we were supposed to pay the money, he backed out and we never saw him again. We had no clue what to do! And that's when the Lord put it on my heart to do a fast.
On January 21st of 2013, we asked our entire church body to join us on a 21 day fast. It was within that fast, that everything changed. And we saw God move in supernatural ways! He did provide the money we needed for our very own church home, and he provided a building! We were undone with what God could do with one act of obedience! Every year since then, our church has dedicated 21 days to fasting and expecting God for miracles! We have been fasting together for 10 years now! And every year we see God breakthrough in the impossible!
Q: In your book, you talk about accountability and partnership in fasting. Tell us more about it.
Yes!! Fasting is already challenging! Doing it alone is even more challenging. God is very clear that we were not created to do life alone. Everything is better with community, even fasting. Like, I mentioned before our church does a corporate fast together every single year. We fast together for miracles within our church, our country, our homes, and within our own hearts.
However, If you do not have a church body that is doing a corporate fast, I encourage you to grab a few close friends that will join with you in what you are believing for! If that's something you do not feel comfortable with and you choose to do an individual fast, I encourage you that you truly are not alone. God Himself is with you and will continually be with you through your fast. The Bible is actually very clear about seeking solitude during a fast. We see Jesus during His forty day fast, go into the wilderness to be alone with God. I urge all of us to seek one on one time with The Father during our fasts! He is the prize!
Q: What do you have to say to those who don't believe in miracles?
I would say, "Would you like to go grab a cup of coffee? Because my whole life is a testimony of a MIRACLE WORKING GOD!" If you're a Christian and read through the New Testament, there's no way around the TRUTH that God is indeed a miracle working God. We see God do miracles all throughout the Old Testament and the NEW.
God is not dead. And neither are miracles. He is the same yesterday, today, and forever. And He wants to do the MIRACULOUS in your life!
Q: How do you hope this new book will challenge our readers in their walk with Christ?
I have heard people argue that fasting is not relevant for today. However, through this book, the Scripture readings, miracle stories, fasting focuses, and personal testimonies, I believe people will be challenged to believe God's Word about the power of fasting! I have no doubt that our readers will encounter God in a fresh new way, so much that they will want to pursue the act of fasting as one of their continual spiritual disciplines.
To find out more about the book, Fasting For Miracles, or to download a free chapter, visit www.charismahouse.com or www.tammyhotsenpiller.com.
Tags : Tammy Hotsenpiller Tammy Hotsenpiller interview Tammy Hotsenpiller author Tammy Hotsenpiller new book Fasting for Miracles: A 21-Day Journey to Seeing Faith Become Reality miracles Fasting