Logan Smith to Release "We've Only Just Begun" on Valentine's Day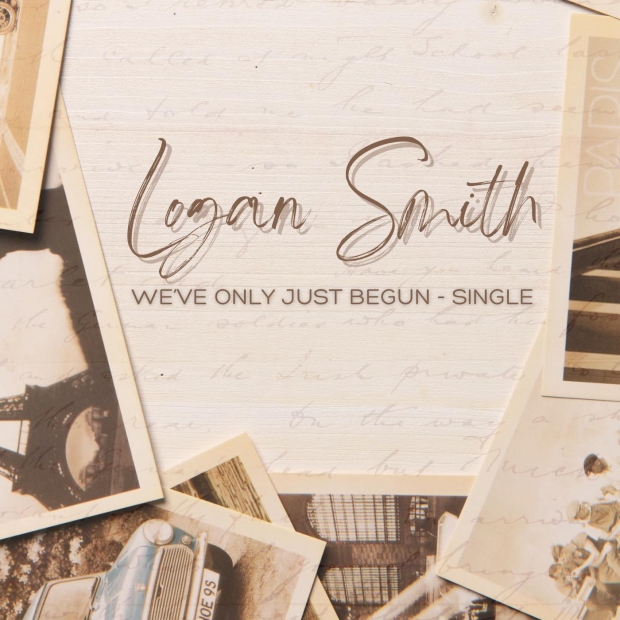 On Valentine's Day, Logan Smith will release his own version of the classic love song "We've Only Just Begun." The song was originally recorded by The Carpenters in 1970.
Smith writes, "SURPRISE!!! I'm releasing a cover of "We've Only Just Begun" on Valentine's Day, February 14th! The song was originally recorded by The Carpenters in 1970! I sure hope you all enjoy my version." 
Written by Roger Nichols and Paul Williams, "We've Only Just Begun" was ranked at No. 414 on Rolling Stone magazine's list of "The 500 Greatest Songs of All Time. The Carpenter recorded the song for their LP Close to You. Released in late summer 1970, the single featured Karen's lead vocals and the overdubbed harmonies of both siblings.
Following their hit "(They Long to Be) Close to You" onto the charts, "We've Only Just Begun" hit No. 1 on the Cash Box singles chart and No. 2 on the U.S. Billboard Hot 100 behind the Jackson 5's "I'll Be There" and the Partridge Family's "I Think I Love You", becoming the pair's second million-selling gold single. It was considered by both Karen and Richard to be their signature song.  
Despite still being one of the younger artists in the genre, Logan Smith has a vast resume of experience within Southern Gospel music.  Having recorded his first project at the age of ten, Logan was first introduced as part of the Gaither Homecoming Tour in 2008 and quickly gained popularity for his renditions of popular Goodman Family classics. 
From there, he went on to record six additional solo albums, and toured across America, Canada, as well as multiple Norwegian tours, all before the age of 20.  Logan recently became known as part of the award-winning trio, 11th Hour, with whom he toured for several years and recorded two projects featuring several radio hits.
Now returning as a solo artist, Logan has set out to create a new platform all his own.  His music is rooted in preserving the rich, traditional sound that Southern Gospel fans all know and love, while also adding his fresh, new interpretation.  As part of the 65South record label, Logan looks forward to continuing to produce his unique blend of history and future, familiar and fresh.   
Tags : Logan Smith Valentine's Day "We've Only Just Begun" carpenters