Southbound Are Back with "Lost and Found" Feb. 17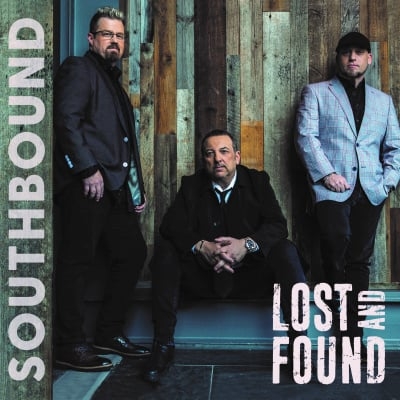 Southern Gospel trio Southbound are back with their brand new album Lost and Found this Friday (Feb. 17). Released by Daywind Records, this sophomore project continues to build on the foundation laid from their debut release.
Already fans have embraced Southbound and welcomed them into the Southern Gospel family. Radio has awarded them with two top 4 hits and one top 10 song. You can pre-order the album HERE. 
Southbound is composed of Clint Brown, Seth J. Elbe and Jody Braselton, The longtime friends and worship music veterans have known each other for over 20 years. Brown is the lead pastor of Judah Church in Orlando, Fla., where Elbe serves as the worship pastor. Braselton is the worship pastor at Central Church in Covington, Ga. Southbound is currently taking their music and message across the country on tour. For tickets and more information, click HERE. 
"Since we were all kids, our lives were surrounded by Southern Gospel music. We never dreamed that the songs of our childhood would ever become the songs we now write and record, but here we are headed southbound and singing Southern Gospel music!" shared Brown. 
Track Listing:
Life Worth Living
Lost and Found
Middle of Nowhere
Yes He Can
His Love
Time and Jesus
Morning Mercies
Somebody Testify
Nothing He Can't Do
Yesterday
It Was You
You Are God
Tags : Southbound Lost and Found Daywind Records Southbound trio