NF Drops First New Single in Almost Two Years "HOPE"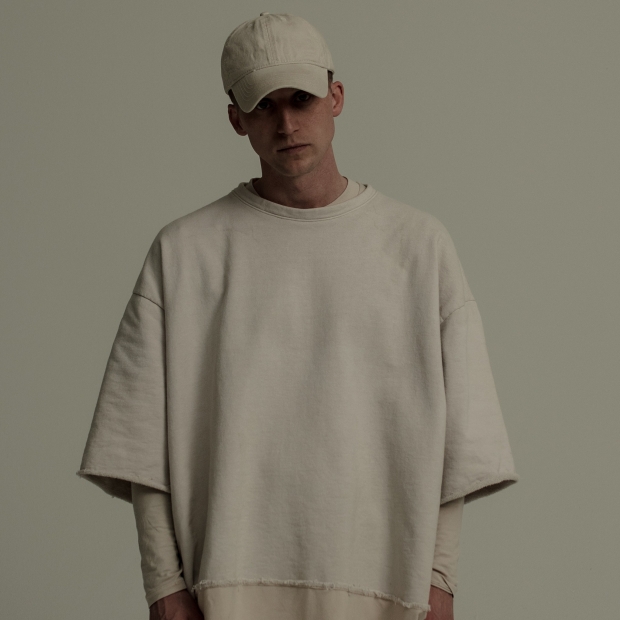 Multi-platinum rapper NF, whose full name is Nathan John Feuerstein, drops his brand new and inspirational single titled "HOPE" today. The song is the lead single and title track for his upcoming album, which is due out in the spring. The new album will feature NF collaborating with Julia Michaels and Cordae. 
NF took to Instagram on Thursday (Feb.16) to unveil the artwork for his single, as well as the tracklisting for the project, and to announce the drop date of his forthcoming release. "NEW ALBUM HOPE OUT APRIL 7," he simply captioned alongside the cover artwork, which shows him positioned in the middle of an ocean while on a makeshift wooden raft.
The five-minute song, split up into two parts, finds NF touching on topics of fatherhood, faith, healing, and overcoming battles within oneself. He shares a message to trust your gut and rely on being authentic as well as holding onto the best parts of who you are. 
Hope
I'm on my way, I'm coming
Don't, don't lose faith in me
I know you've been waitin'
I know you've been prayin' for my soul
Hope, hope 
TRACKLIST:
1. HOPE
2. MOTTO
3. CAREFUL (FT. CORDAE)
4. MAMA
5. HAPPY
6. PANDEMONIUM
7. SUFFICE
8. GONE (FT. JULIA MICHAELS)
9. BULLET
10. TURN MY BACK
11. MISTAKE
12. LET EM PRAY
13. RUNNING 
Pre-Order Hope
Signed CD + Vinyl: https://nf.lnk.to/hopeID/nf
Pre-Save on Spotify: https://nf.lnk.to/hopeID/spotifypresave
Pre-Add on Apple Music: https://nf.lnk.to/hopeID/applemusic
Pre-order on iTunes: https://nf.lnk.to/hopeID/itunes
Pre-order on Amazon: https://nf.lnk.to/hopeID/amazonmp3manual

Stream 'HOPE'
Spotify: https://nf.lnk.to/hopeID/spotify
Apple Music: https://nf.lnk.to/hopeID/applemusic
Amazon Music: https://nf.lnk.to/hopeID/amazonmusic
Pandora: https://nf.lnk.to/hopeID/pandora
SoundCloud: https://nf.lnk.to/hopeID/soundcloud
Tags : NF NF Hope NF new sinle NF NEW ALBUM