Dionne Warwick Talks about Meeting & Working with Dolly Parton on their New Duet Single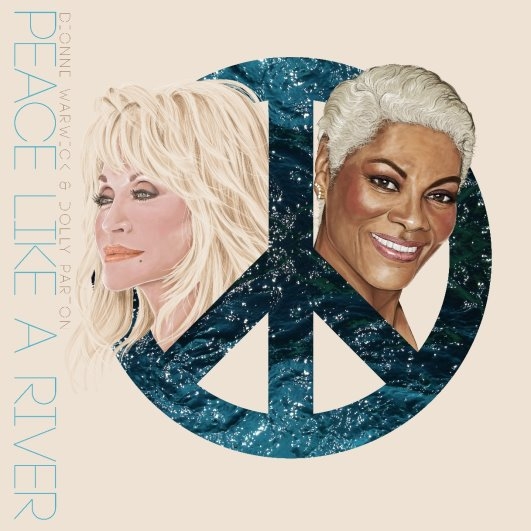 Dolly Parton and Dionne Warwick have just released their new duet together. "Peace Like a River" was written by Parton and produced by Warwick's son/manager Damon Elliott, the song is the first taste of Warwick's forthcoming inspirational album, coming via Warwick and Elliott's Kind Music Group.  
Though both women have been fans of each other's work for many years, this is the first time the two musical icons met. Recalling their first-ever meeting, Warwick told Billboard: "We had a wonderful, wonderful meeting. It was as if we'd known each other for years." 
"We were there to take care of our business, but along with that, we found time to not only smile but outright laugh," Warwick says of the filming the song's video, which was directed by Elliott and Nick Pres. "Dolly is very, very grounded - which I was thrilled about - but she's also very business, which I happen to be about as well. So, it felt like two peas in a pod. It wasn't like we were working at all. It was more like two friends meeting for lunch."
"I was honored to get to sing with one of my idols, Dionne Warwick," Parton said in a statement. "I have loved her since we were younger and getting to sing with her was one of the highlights of my career. I loved that she loved my song, and I loved singing it with her."