Steven Curtis Chapman Makes Chart History with His 50th #1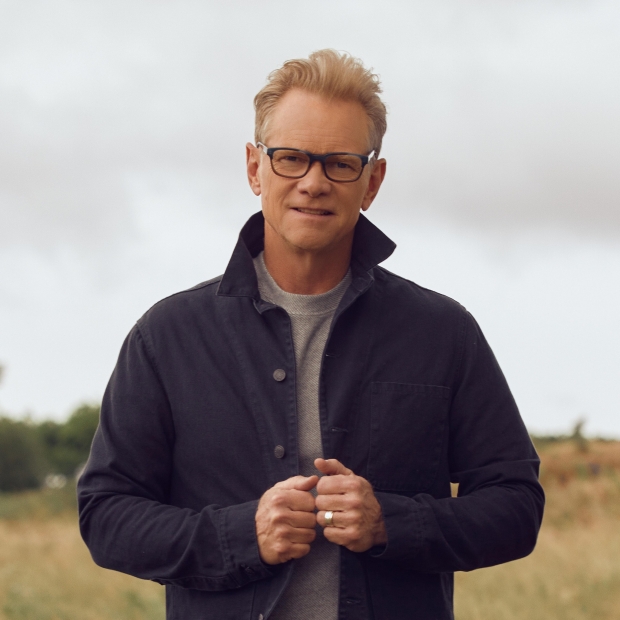 Steven Curtis Chapman is already the most-awarded Christian music artist in history and as of this week, he continues his reign. His current radio single, "Don't Lose Heart," has hit No. 1, making it Chapman's 50th career chart-topping song and the first artist to achieve this feat in the industry.
It was his single "His Eyes" from 1988's Real Life Conversations album that put Chapman on the course to a plethora of No. 1 songs, a list that also includes "I Will Be Here," "The Great Adventure," "Dive," "Live Out Loud," and "For The Sake Of The Call." Chapman shares this historic milestone with just a few select artists who boast 50 or more top radio hits, including Madonna, George Strait, and Conway Twitty. 
"I'm completely blown away by the support for this song and for my music, even after so many years," Steven Curtis Chapman exclaims. "To ever have a number one song at radio as an artist/songwriter is a dream come true, and to have fifty is simply unbelievable! This only happens because of an amazing team and a community of friends around me who have believed in the unbelievable. I'm grateful and humbled beyond words."
"Don't Lose Heart" was released in late 2022 and was the most-added song at radio for three straight weeks. As the first single from Chapman's latest album, Still, he was inspired to write the song through his journey in the shallowed valley of grief and loss he and his family have traveled. He released a new version earlier this month featuring country artist Mitchell Tenpenny, a version that has quickly connected with listeners thanks to the song's upbeat honesty and truth. 
Holly Zabka, President, Provident Entertainment/Sony Music, shares. "We are so honored and excited to be a part of Steven's 50th No. 1 song with 'Don't Lose Heart.' This unprecedented and monumental achievement for Steven is a testament to the incredible artist and songwriter he is and can only be outshined by the countless lives that have been changed by his music."
Chapman will be sharing "Don't Lose Heart," along with another fan favorite from the Still album, "Kindness," as well as many of his top hits on tour. Kicking off this Friday, March 2, his "Still" Tour will hit 24 markets throughout the spring. Click HERE for the most updated tour schedule.
Tags : Steven Curtis Chapman 50th #1 Steven Curtis Chapman Don't Lose Heart Steven Curtis Chapman Don't Lose Heart