Southbound is Making a Splash on the Charts with their New Album & Singles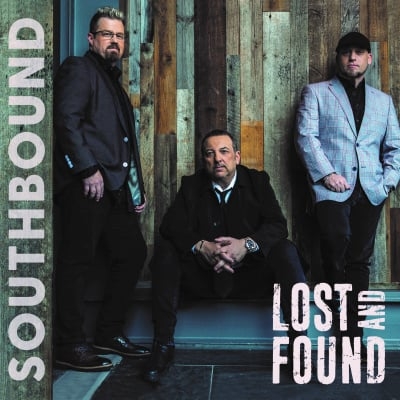 Southern Gospel trio Southbound's recently released album Lost and Found debut at #3 on the iTunes Christian chart. In addition, the album's focus track, "Middle of Nowhere," was featured on Spotify's New Music Friday Christian playlist, and the Gospel Music Association featured the project on its New Music Friday spotlight. 
The single "Lost and Found" was released to radio on December 26th, and in just two months is already making an impression with programmers and fans alike, debuting at #59 on the Singing News Top 80 chart (April) and currently sitting at #22 on the weekly Power 50 chart. 
"The songs on this album are not just songs we like, they're songs we've lived," states group founder, Clint Brown. "This entire project is a testimony. The Bible says they 'overcame Him by the Blood of the Lamb and the Word of their testimony.' We believe this album is filled with the overcoming power of God for every person that hears it." 
 
Rodney Baucom, host of nationally syndicated program 'The Gospel Greats,' featured Southbound on the program this past weekend and added, "I love the harmony and the powerful yet simple lyrics that Lost and Found  brings. Song after song after song I found myself singing along and connecting to the message. It's a home run for Southbound!"
 
Look for Southbound, exclusively booked by the Beckie Simmons Agency, on the road this year. The group has over 50 dates on the calendar with more being added weekly. 
 
Lost and Found  Tracklist (songwriters in parentheses)
1.     Life Worth Living (Clint Brown, Seth J. Elbe, Jody Braselton)
2.     Lost and Found (Clint Brown)
3.     Middle of Nowhere (Clint Brown)
4.     Yes He Can (Jeff Pardo, Logan Cain, Madison Cain and Taylor Cain Matz)
5.     His Love (Clint Brown)
6.     Time and Jesus (Clint Brown)
7.     Morning Mercies (Clint Brown and Jody Braselton)
8.     Somebody Testify (Ryan Edgar, Mia Fields and Bode Karprall)
9.     Nothing He Can't Do (Clint Brown)
10.   Yesterday (Clint Brown)
11.   It Was You (Clint Brown)
12.   You Are God (Clint Brown)