Owl City on "Coco Moon:" "This Album is Unapologetically Myself"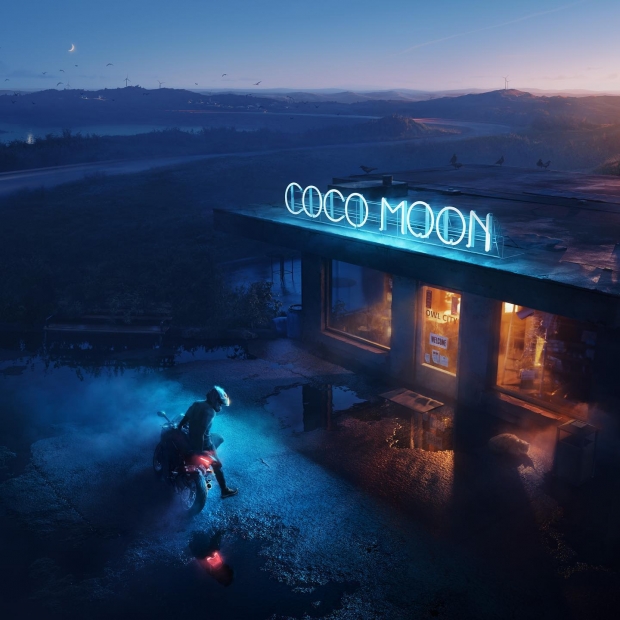 Owl City will be back with his brand new album Coco Moon on March 24th. This new record will be Owl City's 7th album, coming 5 years after his last release, Cinematic, in 2018. Lead single, "Kelly Time" has been released on January 6th.
Coco Moon is made up of 11 songs. Some songs on the album are autobiographical and some are metaphorical, in a story kind of way.  Adam young writes, "I like to read books because books take me places. When I pick up a book, I leave planet Earth. I wrote a few songs inspired by this. And then some songs on Coco Moon are odd. Meaning, some have unusual structures, some don't make a lot of sense, a few are extremely wordy, others are a little too long. Creative oddity is beautiful to me so I embraced it.
"The point is that Coco Moon is a very Owl City album. It is quirky. It is odd. It is unapologetically myself. I made an album that is exactly the way it was supposed to be, not an album that popular culture, or algorithms, or analytics, or anyone else on planet Earth told me to make. I wrote me. Average, ordinary, weird me."
In creating Coco Moon, Young has deliberately carved out his own quiet refuge from the chaos of the outside world. "I've been spending a lot of time reading and going for walks in nature, which helps me to stay focused on what's important instead of getting caught up in the craziness of social media," he notes.
And with all of Owl City's output, he hopes to provide his audience with a similar sense of solace and clarity. "After a hard day or week or even season of life, one of my favorite things is to put on my headphones and zone out on the music I love-it always feels like I'm escaping in a healthy way, and when I come back to reality I feel a little more equipped to deal with what's difficult in life," says Young.
"Over the years I've had people tell me that my songs have done the same thing for them, and that's really given me a sense of purpose. To me there's no greater honor than to hear that my music might be a place people can go to feel uplifted, and to contrast the darkness of the world with something more hopeful and positive." 
Tracklist:
Adam, Check Please
Under The Circus Lights
Kelly Time
Field Notes
Sons of Thunder
The Tornado
Vitamin Sea
Dinosaur Park
Learn How to Surf
The Meadow Lark
My Muse