The Nelons Recall Working with the Late Lari Goss on "Beautiful"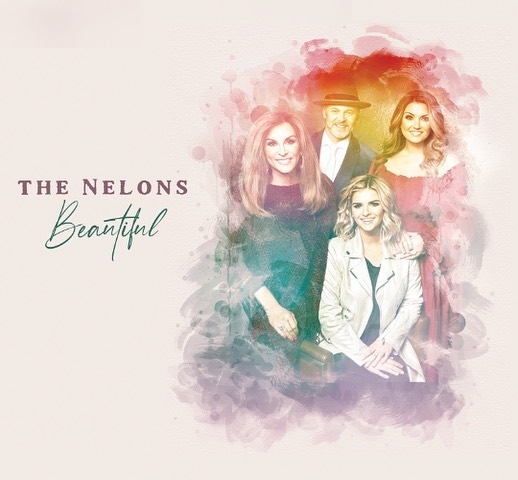 Gospel Music Hall of Fame members and Daywind recording artists The Nelons' brand new album Beautiful is now available on all digital platforms. The new recording features a freshened up version of their most requested song "O For A Thousand Tongues." The song turned 40 years old this year so the Nelons thought it was time to re-release it.
The late Lari Goss was accredited with the unmistakable intro that changed and impacted worship music in the church forever. The team write, "A few weeks before he died we had some time left over from a Christmas tracking session and Lari suggested we record a new track for `O For A Thousand.' It was so special we decided to go ahead and orchestrate it!!

"The new recording of this ageless song features Lari GOSS on piano and his stellar orchestrations. This will be a gift to us all forever."  
Inducted into the Gospel Music Hall of Fame in 2016, The Nelons have been one of Gospel music's best-loved families for nearly five decades. The group has been nominated for three GRAMMY® Awards; received eight Dove Awards-including Bluegrass/Country/Roots Recorded Song of the Year in 2021 ("If God Pulls Back The Curtain"); 14 Singing News Fan Awards; a Silver Angel Award; a People's Choice Silver Telly Award; and a New York Film Festival Award.
The Nelons have recorded more than 35 albums, amassing over 20 Top 5 Southern Gospel radio singles, including such classics as "We Shall Wear A Robe and Crown," "Come Morning," "O For A Thousand Tongues" and "Thanks." They have frequently been featured on the best-selling Gaither Homecoming recordings and videos, and have performed on the Grand Ole Opry, among other historic venues. 
Tracklist:
1. Beautiful
2. All The Glory Belongs To Jesus
3. God Is Speaking
4. Rise Up (Lazarus Song)
5. The Goodness Of God
6. O For A Thousand Tongues
7. Put On A Crown
8. Hear The Voice Of My Beloved
9. Look For Me 
Tags : The Nelons "Beautiful" lari goss Daywind Records the nelons new album