Tasha Cobbs Leonard's "The Moment" Hits No. 1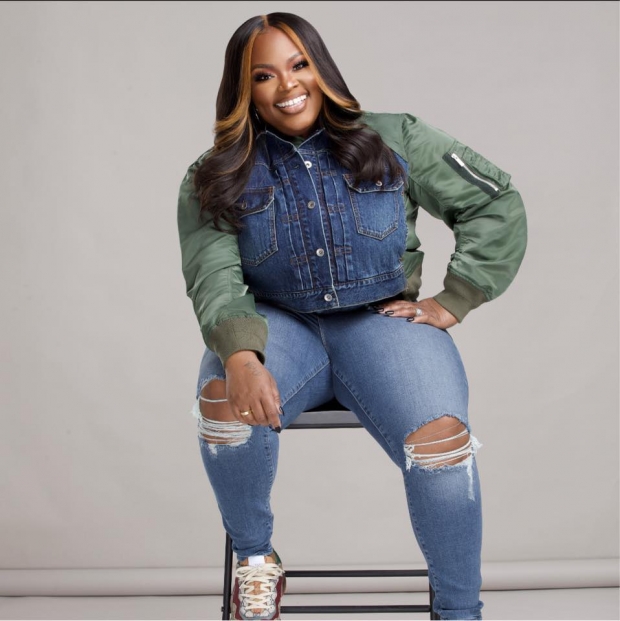 Tasha Cobbs Leonard's latest single "The Moment" hits #1 on Billboard's Gospel Airplay chart this week."The Moment" is Leonard's sixth #1 record and the fourth in succession. "The Moment" hops from No. 4 to No. 1.
"The Moment" is taken from Leonard's latest live album Hymns. Earlier last year in Chicago, Cobbs Leonard hosted a live album recording in the presence of friends, family, and fans. The new LP is a close one to the musician's heart, as it consists mostly of hymns and church standards she grew up listening to, but now reimagined for a new generation. Hymns features a number of guests that help elevate the album as one of the must-hear gospel projects of the year.  
Leonard recently garnered two Dove Award nominations for Contemporary Gospel Recorded Song of the Year for her strength and perseverance anthem "Gotta Believe" and Inspirational Recorded Song of the Year for "Lift Every Voice." She originally recorded "Gotta Believe" as part of NPR Morning Edition's Song Project, a series launched during lockdown to provide an outlet for artists to write and perform an original song as a way to reflect the times. In an interview about the song's origins, Tasha opened up about some of her personal struggles, including losing family and friends to the COVID pandemic.
Tasha Cobbs Leonard is a platinum-selling, GRAMMY-winning, "gospel sensation" (NPR Music) who has firmly established herself as one of gospel's leading voices. In 2020, Billboard named Leonard the Top Gospel Artist of the Decade. In addition to that honored title, she has also received a plethora of awards and accolades, including 1 Grammy Award (plus 5 Grammy nominations), 3 Billboard Music Awards, >13 Stellar Awards (including Artist of the Year), >12 Dove Awards (including Gospel Artist of the Year), and Billboard's Top Female Gospel Artist.
Tags : tasha cobbs leonard Tasha Cobbs Leonard Hymns Tasha Cobbs Leonard The Moment Tasha Cobbs Leonard news