Naomi Raine Prepares to Release "Cover The Earth" This Friday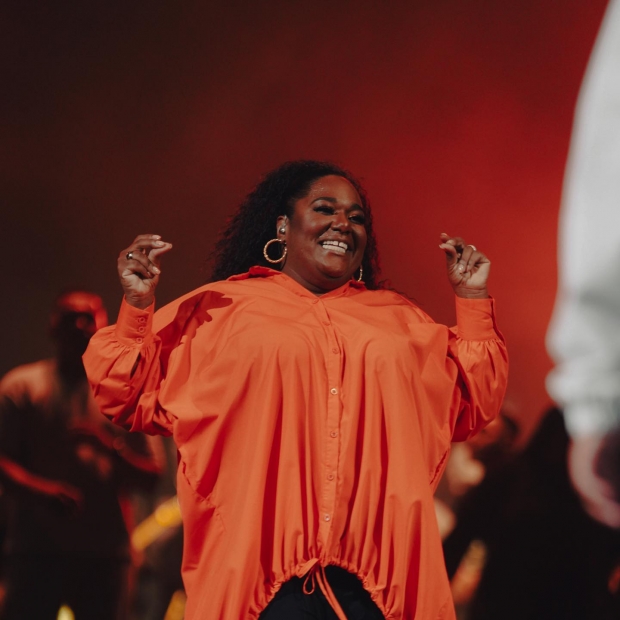 5x GRAMMY Award-winning artist Naomi Raine will release her stunning debut live record "Cover The Earth" (TRIBL Records) this Friday (June 2). The album, which features a series of choir-filled performances recorded live from New York City, finds Raine collaborating with Natalie Grant, Chandler Moore (Justin Bieber, Maverick City Music), Todd Dulaney and Lizzie Morgan (Maverick City Music). 
More than a collection of songs, "Cover The Earth" is a full-blown worship experience full of upbeat and praise-worthy songs that blend pop, R&B and more, while delivering encouraging and uplifting messages across ten songs and four "flow" song transitions. The album was recorded in the heart of New York City and produced by Naomi with Adale Jackson.
Naomi will celebrate the release of "One Name (Jesus)" with two events, one in Jamaica on March 18th and one in South Africa on April 1st with more to be announced.
On "Cover The Earth," Naomi addresses how faith can free us from mental prisons ("Paul & Silas (At Midnight) [with Chandler Moore]"), fear ("Uncovering"), greed ("Costly") and more, while also revealing the character behind her source of inspiration for the music. Naomi also sings of the courage it takes to be a light in dark places on songs like "We Agree (Flow)," in which she boldly roots herself in her faith despite modern culture, proclaiming "we don't care what the left or the right is saying 'cause we agree with Heaven."
"'Cover the Earth' is a project about the goodness of God, his kindness and faithfulness," adds Naomi. "It is a call to action for those that love God to seek Him and spread the message of the gospel of Jesus Christ everywhere we go." 
Naomi's debut live record follows her vulnerable album "Journey" and its follow up "Journey: Acoustic Sessions," which were released in 2022.
Tracklist:
1. Rest On Us (Flow) - Live
2. Cover The Earth - Live
3. Sing Hallelujah [with Natalie Grant] - Live
4. We Agree With Heaven [with Todd Dulaney] - Live
5. We Agree With Heaven (Flow) - Live
6. Drink Offering - Live
7. Uncovering [with Lizzie Morgan] - Live
8. Costly - Live
9. Paul & Silas (At Midnight) [with Chandler Moore] - Live
10. Paul & Silas (Undignified Flow) [with Chandler Moore] - Live
11. One Name (Jesus)  - Live
12. One Name (Jesus)[Flow] - Live
13. VIP - Live
14. The Story I'll Tell - Live
Tags : Naomi Raine "Cover The Earth" Naomi Raine Naomi Raine new album