Good Weather Forecast Teams Up with Neon Feather for "The Future Looks Good (Safe and Sound)"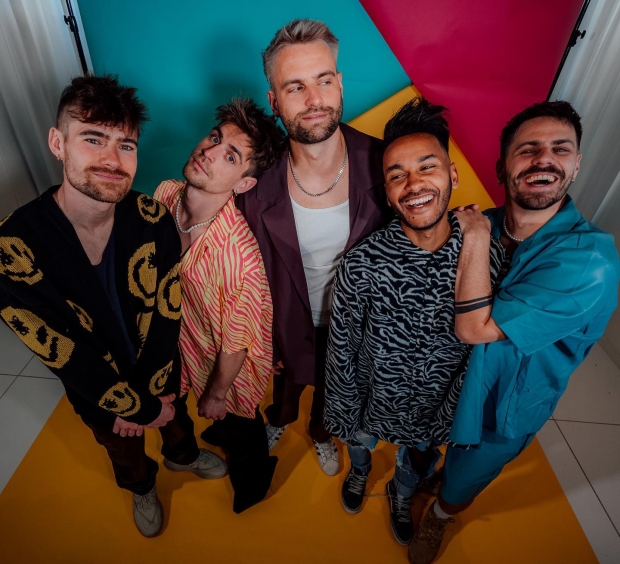 Germany based artist Good Weather Forecast has partnered with Neon Feather for their new song "The Future Looks Good (Safe and Sound)." The song, released by DREAM Records, is now available on all digital service providers. The group is putting the finishing touches of their debut album to be released later this year.
Good Weather Forecast's Florian Stielper writes, "We grew up listening to all these amazing artists from the States like Toby Mac, Skillet and Switchfoot. Later we toured with most of these artists in Europe dreaming of playing shows in the US and winning a Dove Award ourselves ;-) We are exited to partner with the Dream Label Group for this next chapter and hope to inspire a bigger audience through our music. And who knows, maybe this brings us closer to the Dove Award, we dreamed of... " 
DREAM Records' Lance Brown recalls "When I first heard GWF I immediately reached out.  Just hearing the heart behind why they are doing what they are doing for the Kingdom was enough for us to want to sign them.  We believe together we will do great things for His glory."
Their debut song is incredible track full of hope.  It's upbeat, it's fun and it's summertime feel is a must save to your music library.  
Over 1000 Live shows on three continents with Artists like Hillsong United, Switchfoot and Skillet from Sydney to LA and several mainstream top10 billboard placements in Germany, Switzerland and Paraguay - the German based Band Good Weather Forecast has been around for a while. But success isn't really what Good Weather Forecast is all about, having started a high school ministry alongside their music career.
The three brothers and two friends, who are now all fathers, are passionate musicians and passionate Christians. And that's exactly why Good Weather Forecast is still on the road. At mainstream rock festivals, on TV shows and on small club stages, as well as in hundreds of high schools all around the world. Their energetic and thoroughly optimistic music is constantly evolving. However, the message of their songs has been the same over all the years. Through their music and live show, they want to inspire people and make a glimpse of God's beauty and love visible to us humans. 
Listen or Buy "The Future Looks Good (Safe and Sound)" here.
Tags : "The Future Looks Good (Safe and Sound)" dream records Good Weather Forecast neon feather