HGHTS Reveals His Vulnerability in New Single "Crazy"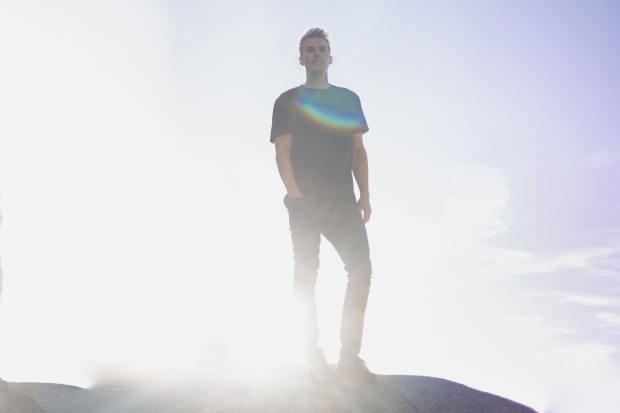 HGHTS (Nathanael Brown) releases his new single "Crazy," a new track from HGHTS' waterfall release, Hiding Place is now available today on all digital service providers via DREAM Records. Self-produced and self-written, this pop infused sound is perfect for the summertime season. 
HGHTS writes, "Everyone I know has experienced moments of complete desperation. Every situation is different but the feeling is almost always the same. This song is about those moments. It was difficult for me to write a song that doesn't have a happy ending.
"But not every day has a happy ending. Sometimes simply recognizing that our situation is difficult is the only thing we can do. That is what this song is for me - recognizing that I was too weak, too hurt and too lost to figure out my next steps. All I could do in that moment is remind myself that everything in this world is temporary and that God is still good even when my situation isn't." 
Starting as a classically trained pianist, HGHTS (Nathanael Brown) has always been fascinated with the concept of mixing genres. Over the course of the past 10 years, he has toured in a metal band, performed at music festivals as a DJ, and even made his way to the semi-finals of America's Got Talent in 2022 alongside his brother Gabriel, known as Black Gryph0n on YouTube.
After graduating from the Naval Academy in 2014, HGHTS served for two years as a Navy Pilot and three years as an Oceanographer, finally leaving the Navy as a Lieutenant. Since then, HGHTS has been pursuing a career as a songwriter and producer with a singular vision of reaching those who are lost with the message of hope that is found in Jesus through music. 
Tags : HGHTS Crazy dream records HGHTS new single